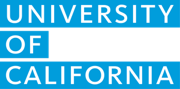 Work at the University of California now!
Why UCPath?
Commit to something greater.
UCPath is the University of California's shared services center managing payroll, benefits, and other human resources transactions for more than 230,000 UC employees. As a top employer, UC offers excellent benefits, a stimulating and supportive work environment, a commitment to a diverse community and the opportunity to work with some of the brightest, most visionary thinkers of our time.
Learn More
Benefits of Working for UC
Among the best benefits in the nation.
As an employee of the University of California, you are part of one of the most preeminent institutions of higher education in the world. Our students, faculty, staff and alumni include Nobel laureates, inventors and government leaders who exchange ideas, shape government policy, serve California schools, protect the environment, prepare the next generation of movers and shakers and push the boundaries of innovation.
Read More
WORK FOR
University of California
WHY RIVERSIDE?
Learn more about why Riverside is a great place to live and work.
Riverside is home to a host of local attractions making it a hub for all things fun in the heart of Southern California. With 28 different neighborhoods with affordable living options, you'll find a diverse number of reasons why you'll love living and working in Riverside. Best of all, living here means you're central to everything Southern California has to offer.