As an employee of the University of California, you are part of one of the most preeminent institutions of higher education in the world. Our students, faculty, staff and alumni include Nobel laureates, inventors and government leaders who exchange ideas, shape government policy, serve California schools, protect the environment, prepare the next generation of movers and shakers and push the boundaries of innovation.
UC is committed to being a top employer and providing an environment where people are rewarded for their contributions with competitive salaries, health and retirement benefits, opportunities for professional growth, career advancement and more.
From community engagement to team events, UCPath also encourages employees to participate in opportunities in and out of work that bring them satisfaction and balance.
Receive regionally and nationally competitive salaries from a transparent and accountable public institution.
Take care of you and your family's health with date-of-hire health benefits, with dental and vision care premiums 100 percent paid by UC.
Enjoy approximately 15 accrued vacation days and 14 paid holidays a year.
Recuperate with 11 sick days per year.
Pay for Family Care and Bonding
Take time off to care for qualifying life event like caring for a family member or bonding with a new child
Invest in your future by choosing the right retirement program for your needs — the Pension Choice or Savings Choice, and participating in our voluntary Retirement Savings Program.
Have the freedom to choose where and how you work by splitting your time between inside and outside of our Riverside office. Some of our roles are fully remote.
Training and Career Development
Establish yourself in the prestigious UC system and access significant promotion and development opportunities.
Employee Assistance Program
Receive confidential, personal support for a wide
range of issues, including coping with grief, managing stress and more.
Care for your pet with coverage for accidents and illness.
Take the Next Exciting Step in Your Career
Learn More About Life at UCPath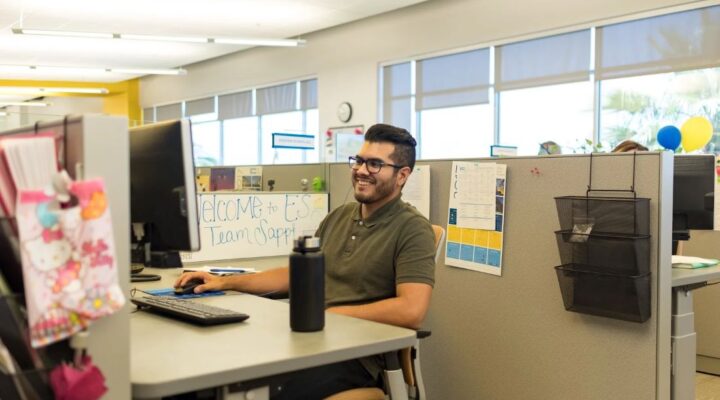 No matter where you are in your career journey, finding the right match for your expertise and personal goals isn't always easy. UCPath is deeply committed to making work a unique and meaningful experience. The Common Mission A common mission unites the entire UCPath team. Our purpose is to provide all University of California employees […]
Read More