If you're an adept problem solver with exceptional critical thinking skills and love interacting with people, a career in employee services may be right for you. Employee service associates are the first point of contact for UC employees. And they play a crucial role in our success.
What Do Employee Service Associates Do?
Employee service associates are an essential part of operations at UCPath. They serve as the first point of contact for University of California (UC) employees. Employee service associates provide UC employees with:
Prompt customer service
Reliable information in response to inquiries
Helpful solutions to pay, leave, benefits and perk questions
Troubleshooting tips for navigating the UCPath portal
By providing this support, the employee services team plays a pivotal role as we strive to provide efficient, responsive and accurate payroll and human resources system services within the UC system.
Employee Service Associate Key Skills and Qualifications
If working in employee services piques your interest, you may wonder if you have the background required for the role. While you don't need a college degree to get a position at UCPath, having a degree in HR, business administration or a similar field can boost your chances of getting hired.
Additionally, successful candidates possess a variety of hard and soft skills. Hard skills like knowledge of benefits, payroll, leave administration or academic personnel—and soft skills like problem-solving, collaboration and effective communication.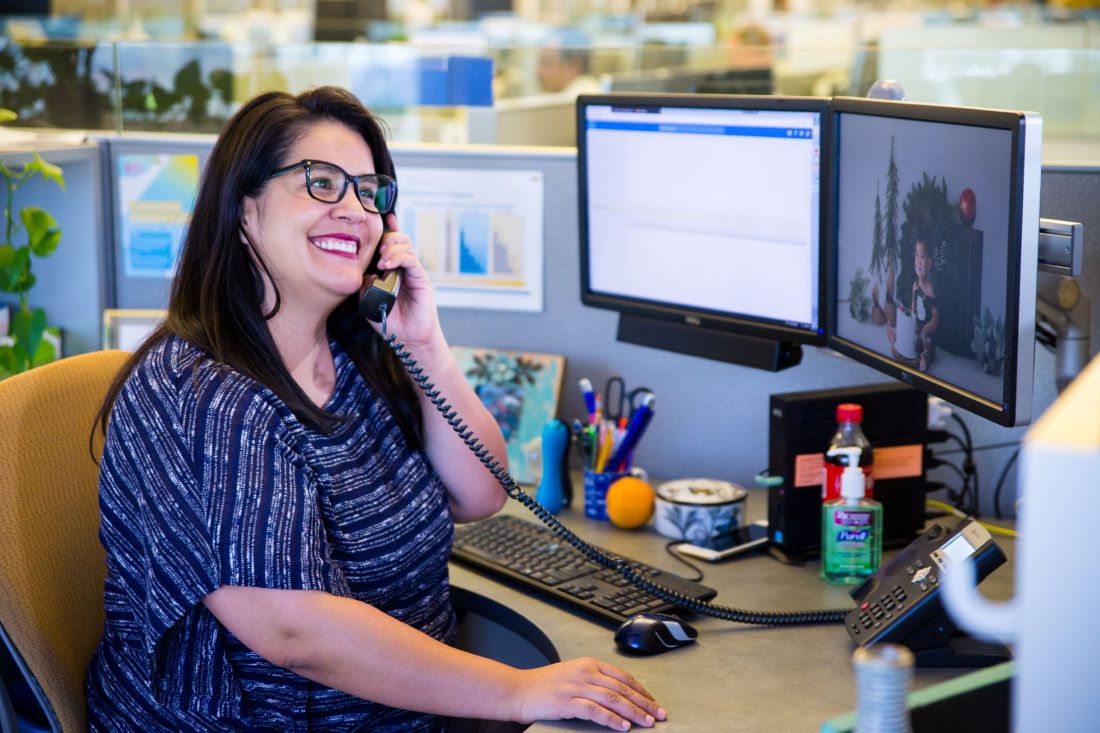 Make Your Resume Stand Out
Creating an attention-grabbing resume is essential if you're considering applying for an employee services role. Here are some best practices to make your resume stand out:
Be succinct

– Employers only look over resumes for an average of

six to seven seconds

. With this in mind, keep your resume concise and only include work experience that is relevant to the role.

Check for typos

– Most employers seek diligent and detail-oriented applicants —grammatical mistakes convey the opposite. So, it's important to read over your resume and ensure it's error-free. Always have at least one other person read your resume to catch errors you missed.

Align your wording with the job description

– Including words from the job description throughout your resume can help you strategically position yourself as a strong contender. 
By following these tips, you can submit a resume that boosts your chances of scoring your desired position at UCPath. 
Write A Compelling Cover Letter
In addition to your resume, you'll want to submit a memorable cover letter. Your cover letter gives you a chance to introduce yourself and explain why you're a worthwhile applicant. 
Here are some do's and don'ts for writing a compelling cover letter:
Don't restate your resume

– Instead of repeating your resume, try describing your work history in a story format. People are more likely to remember information presented as a story.

Do showcase your personality

– Every organization has a distinct company culture. You can help employers determine how well you'll fit in by showcasing your personality in your cover letter.

Don't use a generic cover letter

– A one-size-fits-all cover letter won't cut it. Instead, you should tailor your cover letter to suit the specific position you're pursuing.



Do demonstrate enthusiasm

– Employers will be more likely to hire you if you show sincere excitement about working for their company. Show that you've researched the company by addressing its mission statement and how it aligns with your values.
Why Work at UCPath?
As the go-to hub for the UC system's HR, payroll and benefits, UCPath is providing essential support to the facilitators and educators of the future. Our employee service associates have a chance to make an impact for UC employees, access to career advancement opportunities and the ability to work in a collaborative environment.
Interested in joining the prestigious UCPath team? Apply for an Employee Services position at UCPath today.