No matter where you are in your career journey, finding the right match for your expertise and personal goals isn't always easy. UCPath is deeply committed to making work a unique and meaningful experience.
The Common Mission
A common mission unites the entire UCPath team. Our purpose is to provide all University of California employees with high-quality benefits, payroll and human resources administration services. Working here is more than a job; it's supporting a community of professionals who share a common goal of excellence.
Working Toward a Common Goal
UCPath provides a number of key functions that make it a premier employer and trusted partner in the university system. These include:
Delivering payroll
Administering benefits programs
Providing other human resources services, like:

Troubleshooting issues
Managing employee leaves
Updating employee records, like changes in pay and hours
We set the bar in education and employment high because we support the employees who carry out UC's mission:
Teaching the next generation of scholars
Conducting research and innovating new solutions
Performing public service to the citizens of California and beyond
Shoab, a Sr. Process Improvement Analyst at UCPath, sums it up nicely: "UCPath is great if you've always wanted to be in higher education or help guide young people in higher education. At UCPath, you're providing support to the people who do the instruction, getting them their paychecks on time and providing HR services. You are directly impacting the instructional team."
Embracing the Team Mindset
One of the ways UCPath exceeds expectations is through its commitment to robust training. The organization works hard to:
Find team members who are committed to the mission and passionate about service
Give employees the tools, training and support they need to succeed in the workplace
Encourage synergy and growth across all departments within the organization
Our employees attest to our commitment to quality team building. "The work culture here is that of a team. We're all one team — we respect each other and we collaborate through all departments within UCPath," says Senior Employee Services Associate Tiffany.
Collaboration improves the way we solve problems. This approach leads to more innovations, increases success and cultivates an environment of trust throughout UCPath. Even new team members, including Shree, UCPath Controller, quickly acknowledge how collaboration has impacted his productivity. "You often hear about a company having great culture and teammates, but you don't actually experience that. At UCPath, I'm actually experiencing that collaboration and innovation."
Supporting Higher Education
If you're looking for a career where you can provide critical, quality services to the public, you could be a great match for UCPath.
More from our teammates:
UCPath Controller Shree says, "I think the best part of my job with UCPath is that it's a great way for me to give back. I've always wanted to do something for students because I always had a lot of mentorship — a lot of help as an undergraduate and graduate student. It's so important to me to be able to work here and give back to UC students."
Senior Employee Services Associate Tiffany discusses a similar motivation for joining the UCPath team: "I enjoy working with employees across the UC system and empowering them by providing resources and tools that can help them be successful."
Emphasis on Equity and Inclusion
We know employees perform better when they feel their employer sees them as an individual. UCPath has prioritized investing in our work in diversity, equity and inclusion (DEI) by fostering an environment where everyone feels respected, heard, valued, and supported. The collaboration and teamwork that are at the forefront of the UCPath simply aren't possible without an emphasis on inclusion. UCPath is passionate about fulfilling its core mission, but we also help our team members grow professionally and advance their careers.
By emphasizing inclusion and equity, we give all of our employees a chance to learn and hear perspectives from people with different backgrounds and lived experiences:
Equity

describes efforts that

provide people with the support

or the means that they need to meet their goals — whether that goal is attending a university or succeeding in their workplace.

Inclusion

is an approach that

welcomes and creates space

for everyone — no matter their identity, background or lived experience.
At UCPath, the team approach and inclusion go hand in hand.
Learning from Others
The entire UC system is committed to workplace inclusion and belonging. UCPath believes that connecting people with various perspectives and backgrounds can create an enriching learning and professional development environment.
"I find learning from others to be a very huge purpose for me personally and professionally," says Alfredo, Employee Services Associate at UCPath. "UCPath is a very diverse organization. There are not many employers out there that bring together so many different backgrounds like we do. I'm always eager and excited to learn something new about someone and learn from them while I'm working here."
UCPath prides itself on centering diversity of experiences at every organizational level — from leadership roles to entry-level positions. Angelina, Director of Employee Services, says that "We're very diverse. You see it at all levels, and it makes me really appreciate the equity and inclusivity that's available at UCPath."
Equity in Action
Many organizations support equity and inclusion in written policies, but UCPath strives to center these approaches in our actions and decision-making. In order to create a workplace and a culture where all perspectives are valued and welcomed, we must take everyday actions to create opportunities for people from diverse backgrounds.
"UCPath really stands for equity. We promote equity not only in words or emails but also in our actions," says Angelina, Director of Employee Services. During her time at UCPath, she's observed how the organization operates with equity and inclusion in mind:
"We have board meetings where we talk about equitable decisions: how our decisions create equity and opportunities for employees at UCPath, on campus and at UC system facilities."
"We strive for inclusion and equity, and we celebrate when we see that equity has been achieved in a job program or even in a training course."
"We see inclusion and diversity in our leadership and management teams — not just at the entry level. Our teams are primarily woman-led, and our teams showcase excellent Hispanic representation. I believe our leadership team represents Southern California and the employees of the entire UCPath organization."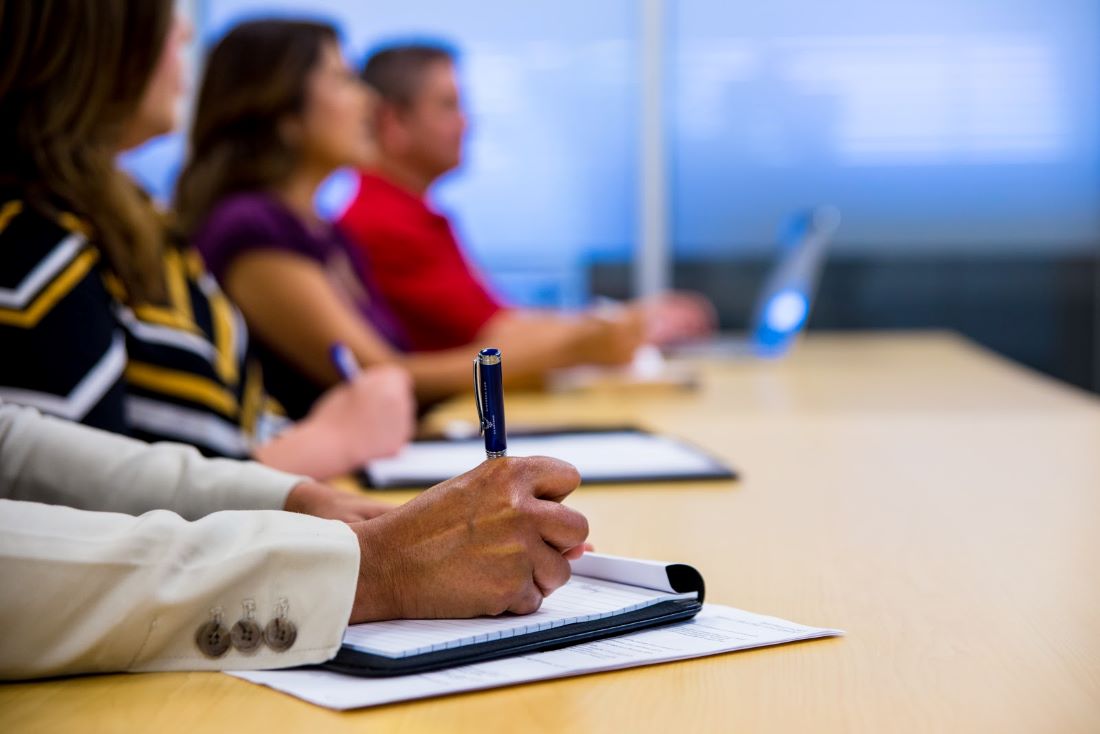 Career Growth and Opportunities
At UCPath, we encourage employees to grow and explore their passions. We offer team members opportunities for:
Mentorship
Cross-training
Internal hiring and cross-departmental advancement
UCPath takes pride in offering workforce veterans and newcomers alike an opportunity to develop new skills and advance in higher education and beyond.
Newcomers Welcome
UCPath is a great place to grow your career — or start it. We want you to consider this organization as one you grow with at any stage. We offer:
A highly stable work environment – "If you're looking for something very stable and something with great benefits (like retirement), UCPath is a great place," says Senior Employee Services Associate Tiffany.
Training and professional development – Tiffany also says that "There are always classes and training available if you're interested in advancing to a leadership position."
Advancement opportunities – "I really feel like the sky's the limit; UCPath employees have as many opportunities as they want to pursue," reports Susie, UCPath Product Manager.
Facilitating Career Advancement
The final point in the section above – career advancement opportunities — is one of the driving goals of UCPath. At its core, UCPath wants to:
Train newcomers to the job market to help them achieve long-term career success
Place UCPath employees in positions throughout the UC system
Give team members chances for internal promotion or interdepartmental advancement
"I'm always proud when my staff members are promoted," says Angelina, Director of Employee Services. "I get to see them start in Employee Services and move upwards, sprinkled throughout the campuses and other UCPath departments."
UCPath prioritizes advancement at all levels. Susie, a Product Manager, has firsthand experience with career growth at UCPath: "I have been here for five years, and I've been promoted three times in that time. I have gained amazing experiences working with our different location partners."
A Growing System
While UCPath is already fulfilling its mission of serving the entire UC community, the organization is still relatively new. We strive to improve in all areas every day.
Senior Employee Services Associate Tiffany says that team members get a feel for that growth mindset every day: "What first attracted me to UCPath was that it was a career and not just a job. At UCPath, there's so much room for growth."
Find Your Niche at UCPath
If you're looking for a career in higher education, public service or administration, UCPath might be an excellent fit. As a mission-driven, inclusive and growth-focused organization, we're looking for team members that embody our vision.
Are you interested in joining a diverse team, advancing your career or finding your niche in a new industry? Learn more about working at UCPath.