Taking the step to get a new job is a huge decision that can change your life. But securing your dream job requires more than just submitting a resume. That's why it's important to take the time to ensure you're applying to companies that are a good fit. The University of California (UC) is one of the world's most prestigious institutions. In order to secure a career at UC, you must be well-prepared and dedicated.
UC is a well-respected public research university with a widespread presence across the state, including ten campuses and five medical centers. With its diverse range of job opportunities, from research positions to internships at top companies, the University of California is a leading destination for job seekers in various fields. This article will outline the steps you need to take to secure a job at UC. We'll cover the necessary qualifications, provide tips for creating an effective resume and give advice for a successful interview. With these strategies in hand, you will be well on your way to becoming part of the UC family.
Understanding Necessary Qualifications
When landing a job at the University of California, having the right qualifications is essential. Here are some qualifications that may be required:
Education: You may need to have a specific degree or field of study or equivalent years of experience, depending on the role you apply for. For example, an accounting role may require a bachelor's degree.
Skills: Certain skills may be necessary for the job you're applying for. These could be technical skills, such as proficiency in a specific software or programming language, or soft skills, such as communication, teamwork and problem-solving.
Experience: Many positions may require prior work experience in a related field or with specific job responsibilities. Be sure to highlight your relevant experience in your resume and cover letter.
Certifications: Depending on the role, certifications in a specific field may be required. For example, a healthcare job may require a nurse or medical assistant certification.
By carefully reviewing the job description and understanding the qualifications necessary for the role, you can ensure that your application is competitive and that you're well-prepared for the job.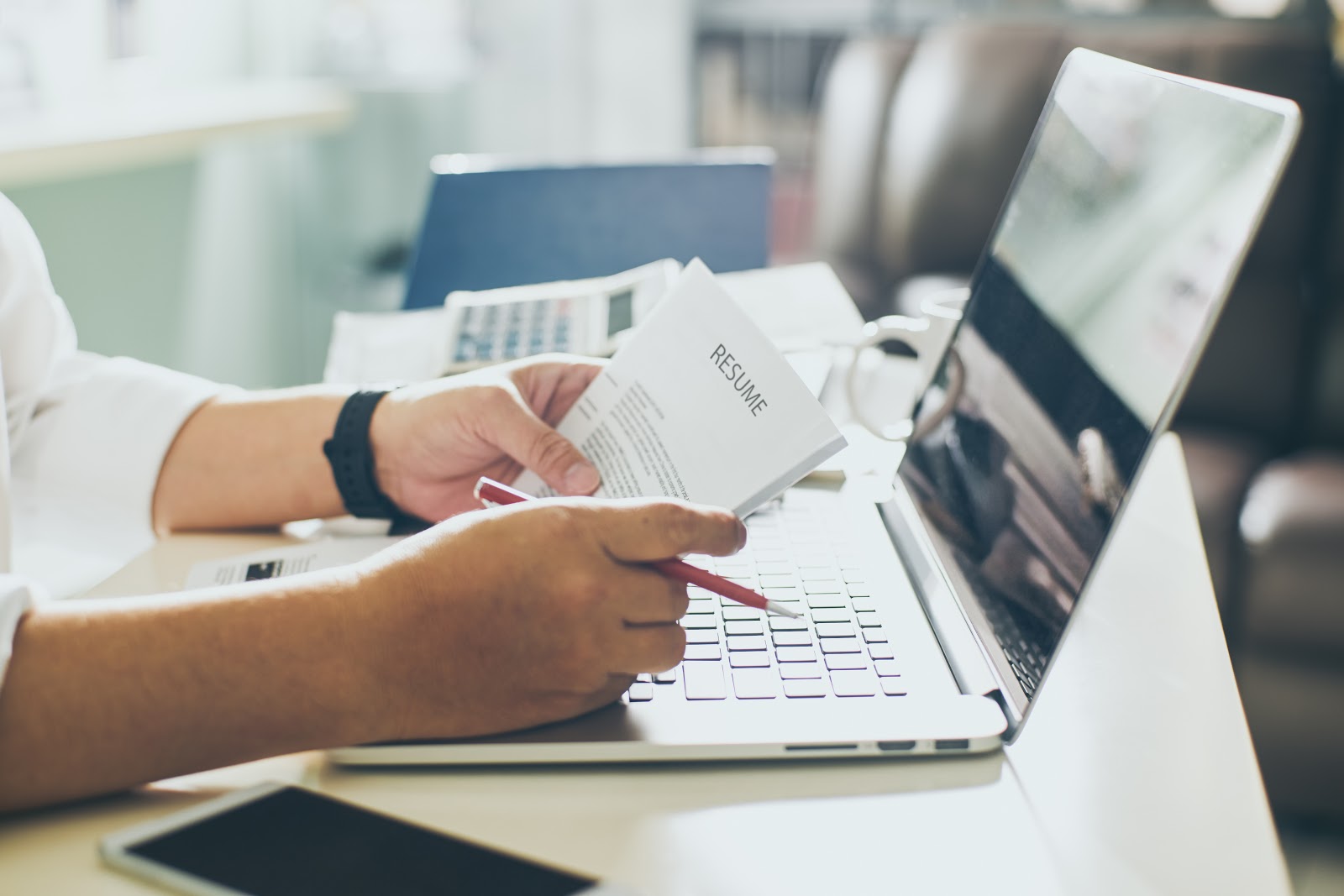 Creating an Effective Resume
Your resume is critical to your job application. It's the first impression an employer will have of you. Creating an effective resume requires highlighting your relevant skills, experience, and achievements clearly and concisely. 
Here are some tips for creating a standout resume:
Tailor your resume: Customize your resume for each job you apply for by focusing on the specific qualifications and requirements listed in the job description. This will ensure that you appear to be qualified for the position. 
Proofread your resume: Errors in a resume are a major reason an otherwise qualified applicant might get overlooked. To avoid this, have a friend proofread your resume before submitting your application.
Use keywords: By including keywords related to the job and industry in your resume, you make it easier for the person reviewing your resume to see you as a good fit. This increases your chances of being selected. 
Highlight your achievements: Don't just list your job responsibilities, but also highlight your specific achievements and contributions in each role. Use concrete numbers and statistics to demonstrate the impact you've made.
Keep it concise: Keep your resume to one or two pages, and prioritize the most relevant information. Avoid lengthy paragraphs and use bullet points to make your resume easy to read.
By following these tips, you can create a resume that effectively showcases your skills and experience and increases your chances of landing an interview at the University of California.
Preparing for the Interview
To increase your chances of securing a  job at the University of California, you must be fully prepared and make a good impression. Here are some tips to help you in your interview:
Research the company and the role: Before the interview, take some time to research the University of California and the specific role you're applying for to show the interviewer that you're interested and motivated to work there.
Practice answering common interview questions: Prepare answers to questions such as "Why do you want to work at the University of California?" and "What makes you a good candidate for this role?"
Be specific when answering questions: Giving specific examples when answering questions helps demonstrate that you have relevant experience for the position. Try using the

STAR method

when answering questions.

Ask thoughtful questions: At the end of the interview, ask the interviewer a few thoughtful questions about the company and the role. This simple action shows that you're interested and engaged in the conversation.
Display confidence: To make a positive first impression on the interviewer, it's important to display confidence. Do so by maintaining eye contact and speaking clearly and assertively.
Follow up: After the interview, send a thank-you note or email to the interviewer to express gratitude and reiterate your interest in the role.
Following these tips can make a positive impression and increase your chances of landing a job at the University of California.
Enriching Your Career at the University of California
Working at the University of California offers an array of optimal career opportunities – it's a chance to grow professionally. The university's extensive network provides many resources and opportunities for employees to reach their full potential. If you're looking to take advantage of all the benefits that the University of California offers, look at the current job openings and submit your application today!