If you seeking a job where you can leave your mark on developing technology solutions, thriving as a team player, and wanting to improve the lives of Californians, look no further than jumpstarting your career at the UCPath Center.
The UCPath Center is the new shared services center for the University of California (UC). UCPath is a systemwide program to align human resources (HR), payroll processes and technology across all campuses, medical centers and research units.
Caroline Rodriguez, Performance Metrics and Quality Analyst, explained the UCPath Center is placing different services from HR – like payroll and benefits – into a centralized location. "We're putting something together that's never been done before [for UC]," she said. "It's a huge task, so we have to be innovative as an organization."
Currently, UCPath Center employees have a hand in creating a platform to replace UC's 35-year-old payroll/personnel system with up-to-date technology. Once UCPath is live at all UC locations, the platform will transform the way they deliver HR, benefits and payroll services for more than 220,000 UC staff members.
But UCPath is much more than a technology upgrade – the UC system will become more efficient in how employees work together and share information systemwide.
"We're looking for new ways to do our business processes better," added Stephanie Hernandez, Workforce Administration Assistant. "Being part of this project is amazing," she continued. "We're at the forefront for educational institutions everywhere – not just atthe University of California – but throughout the nation as well."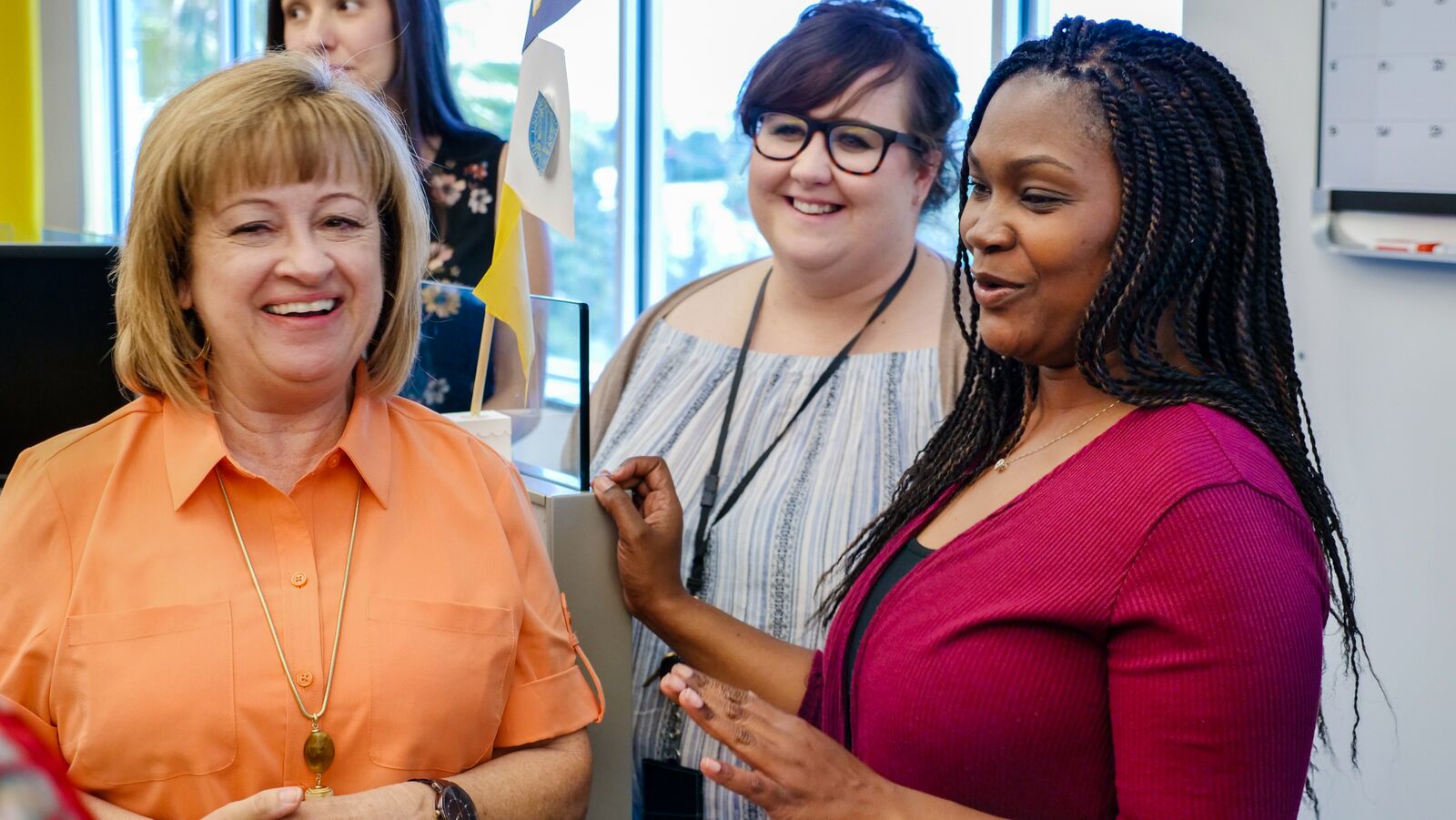 Stronger Together
UCPath Center employees can directly contribute to the creation and growth of its business culture. Entrepreneur reported a company's culture is shaped by how a team works together, what the team believes in and what they value the most.
"[UCPath Center] is collaborative because we have to work together as one team," Rodriguez noted. "If we don't work together as one team, the tasks ahead will probably be harder."
Monica Johnson, Workforce Administration Supervisor, said the experience of working with dynamic groups from various UC campuses allows her to collaborate with different teams, and to learn from others despite differing opinions. "Everyone's voice is heard here," she emphasized.
Read more about Monica Johnson and her transition from the Peace Corps to the UCPath Center. 
The work culture at the UCPath Center is team-oriented, according to Veronica Zuno, Workforce Administration Assistant. "
"We all have the same goal," Zuno added. "You build strong relationships with your colleagues and support each other to achieve your work-related goals, and your personal goals as well. That's a good environment to work in."
As a result, UC employees across the board are more engaged at work. More than 10,000 participants expressed in a 2017 systemwide staff engagement survey that their supervisors have recognized their personal contributions more (compared with results from 2015), and they credit them with making time for their career development activities.
Most of all, UCPath Center employees are building the system together, noted Essam Ulhaq, Finance Supervisor. "That's the most exciting thing," he shared. "You can make improvements, think outside of the box and with your knowledge and your experience, you can give as much input as possible."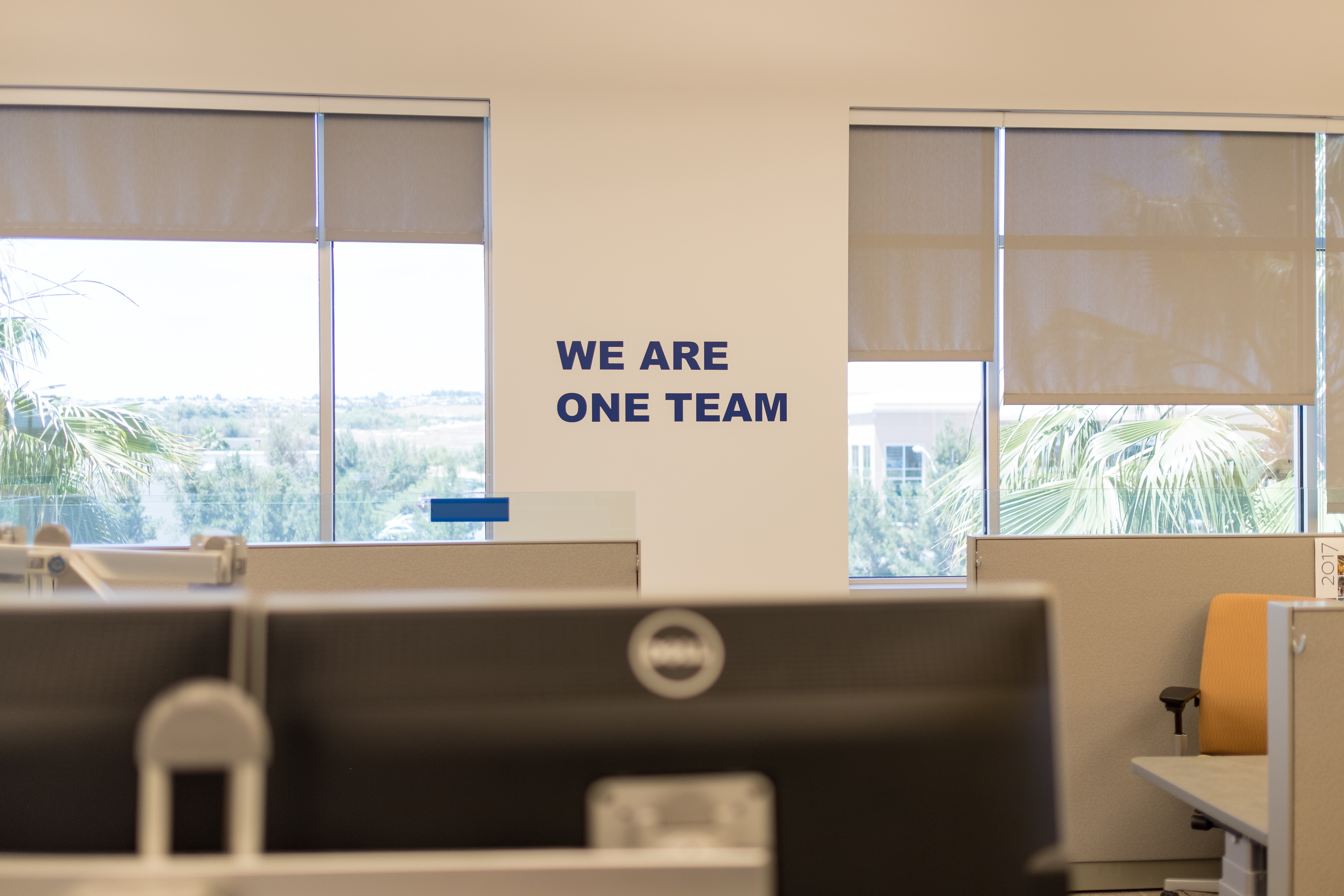 Climbing the Career Ladder
Employees at the UCPath Center have the opportunity to wear many different hats, as they are working on several projects simultaneously.
Benefits Associate Gail Meloan said she came onboard to work on UCPath Center special projects and wasn't sure what to expect initially. After seven months on the job, her enthusiasm has grown because of the projects' evolving nature.
"There's a lot of work to do," noted Meloan. "The energy level is high and there's a lot of collaboration, ingenuity, and effort going into these projects."
Johnson agreed. She said what excites her most about the evolution of the UCPath Center is the chance to grow within the organization. She began her career at the UCPath Center in October 2013 as a generalist in Workforce Administration, a department handling transactional human resources functions. Four years later, she is now a supervisor.
"Not only has [the company] helped with my career development, I'm able to work on a magnitude of projects and be a part of things my job description doesn't always allow me to be a part of," she added. "I've had exposure to working on IT projects, and I've gained a lot of benefits and experience."
Aaron Badillo said that he's proud of being a part of a team that will have an impact on potentially hundreds of thousands of people.
"What you're doing here matters – not to mention the work is fulfilling and enjoyable," said the Benefits Associate. "You get to meet new people and learn new things. It's a chance to be a part of something that hasn't been done before, and to grow both as a person and in your professional career."
.