The face of California's labor force is changing, as its workforce is younger, has a higher proportion of women, and is more ethnically and culturally diverse than ever before.
The University of California (UC), which champions a community that reflects the richness and diversity of the state, strives to develop a staff workforce that is diverse. UC's aim is to create supportive workplaces that foster a climate of respect and dignity.
Diversity also plays an important role at the UCPath Center in Riverside. Employees say collaborating with all walks of life paves the way for a positive and respectful working environment.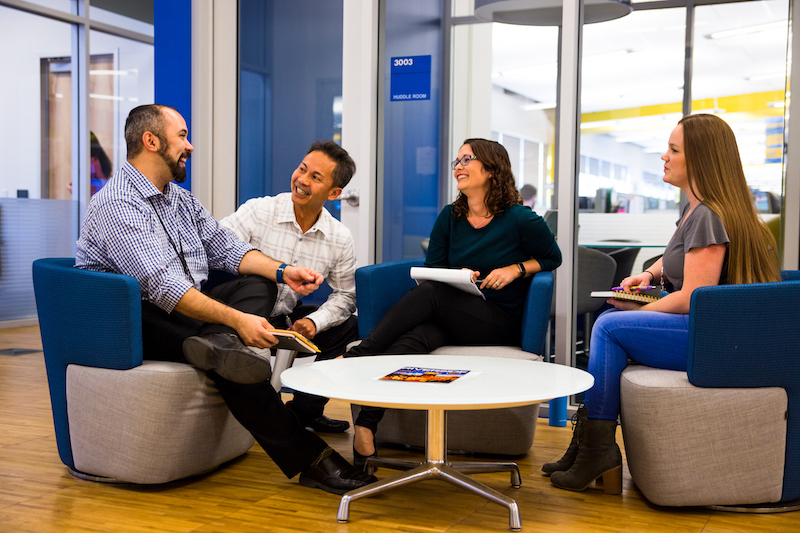 "I love the diversity of the group of people I work with," said Andrea Wright, employee services associate at the UCPath Center. "Everybody is very friendly. I can look to my right or my left and everyone's willing to help."
Wright's work experience reflects the first of UC's core values: "We are one team. We work together, unified by our mission. We respect each other. We recognize the best solutions come from collaborative relationships so we seek input and share solutions."
Benefits Associate Aaron Badillo added that he loves working with a diverse staff from a variety of backgrounds. "We are very different people from different paths of life. But we are all coming together to accomplish one goal, which is the UCPath Center," he added.
UCPath is the UC's priority program to deliver human resources, benefits and payroll services to more than 220,000 UC employees.
The UCPath Center is hiring. Here's why you should work here.
Strength through Diversity
The Society for Human Resource Management (SHRM) defines diversity as "the collective mixture of differences and similarities that includes individual and organizational characteristics, values, beliefs, experiences, backgrounds, preferences and behaviors."
Individuals from diverse backgrounds can offer a selection of different talents, skills and life experiences that benefit their organization and their work performance, studies have shown.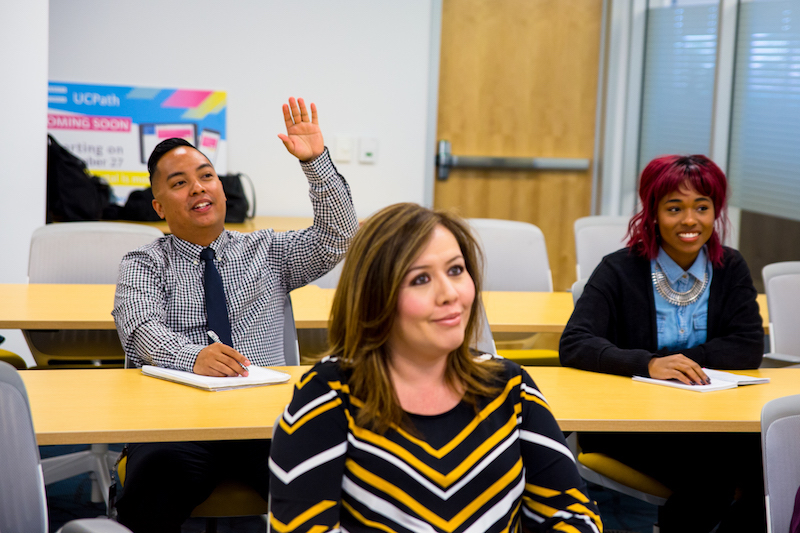 UC has reinforced its commitment to a diverse body in its Statement on Diversity: "The University particularly acknowledges the acute need to remove barriers to the recruitment, retention, and advancement of talented students, faculty, and staff from historically excluded populations who are currently underrepresented."
Current statistics reflect this trend. UC's 2016 Staff Workforce profile reported that the institution has moved toward the goal of increasing representation of racial and historically underrepresented ethnic groups, including African-Americans, American Indians, Asian, Hispanics, Latinos and Pacific Islanders. The overall representation of women staff at UC has remained high over time, the profile reported.
Three Benefits of a Diverse Workforce
Studies have shown that diverse teams with various ethnicities, physical abilities, generations and sexual orientation produce better results. Employees with different backgrounds and perspectives lead to a variety of ideas, knowledge and ways to completing tasks. 
Here's a number of benefits employees experience when a workplace hires teams with cultural diversity in mind:
1. They experience positive morale: Good employee morale means that workers are happy to come to work each day. The higher the team morale, the more productive employees are. High morale also instills company loyalty and increases employee engagement.
"I like working at the UCPath Center because of its limitless opportunities," said Eileen Arzate. "The people here are welcoming and friendly," the employee services supervisor continued. "It's a place that inspires innovation, and where colleagues champion all ideas."
2. They learn from different perspectives: Not only does diversity enhance creativity; it can lead to better decision-making and problem solving among teammates. Colleagues feel more comfortable when they can bounce ideas off each other and offer feedback without fear of criticism. Exposure to different views may also change the way an employee thinks. 
Caroline Rodriguez, a member of the quality and performance management team, said she considers the most beneficial part of working for UC is "collaborating with people with different backgrounds and experiences."
3. They build upon community relations: The more diverse the workforce, the better connected they are to their community. Whether they have ties to their place of worship, their ethnic background or are committed to a social justice cause, that type of community engagement offers networking and volunteering opportunities to their coworkers.
"The flexibility here and the encouragement to be involved in the community is something that really attracted me [to work at the UCPath Center] because I need that balance in my life," said Bob Roy, a payroll assistant.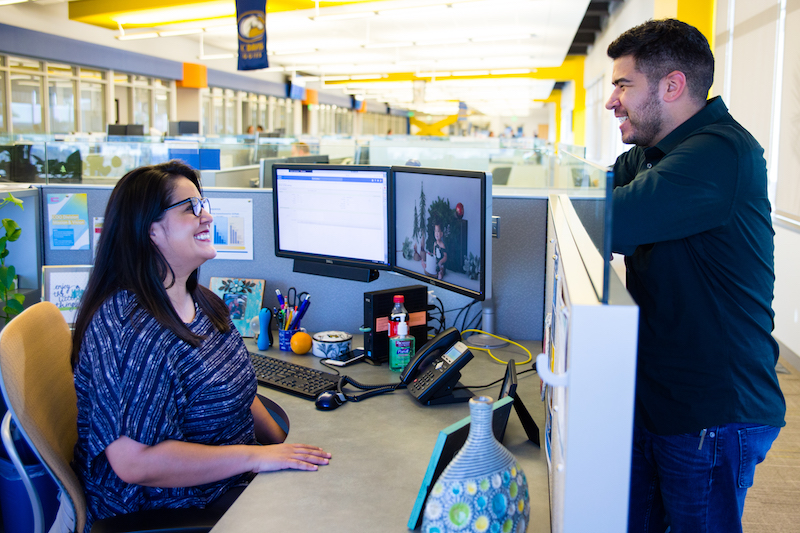 Arzate stated that she enjoys working with diverse individuals. "We come together for one common goal," she concluded. "But along the way, I've had a chance to learn about different cultures, different backgrounds, and different hobbies. These views have given me a new direction of how I want to live my life."
Looking to join a diverse team? View
with the UCPath Center.