Employees will always perform at their best when their work environment is conducive to growth and development, human resources leaders have noted.
According to the Society for Human Resource Management's 2017 Employee Job Satisfaction and Engagement research, job satisfaction and employee engagement levels across the country remain high. Nearly 89 percent of U.S. employees reported they are fulfilled with their current job role.
Those who work at the UCPath Center echo this sentiment, as the University of California's shared services center in Riverside offers opportunities for professional growth and advancement.
"[The] UCPath Center has really treated me well," said Jeff MacCharles, lead portal administrator. "I feel like in the small tenure that I've had here, I've really proven myself and had the opportunity to grow."
Open Doors to Expand Your Career
Once you are onboard at the UCPath Center, think about the ways you can advance in your career:
Professional growth: UCPath Center employees are encouraged to attend industry-specific conferences and take online courses to build up their skills.
 MacCharles revealed he will attend a conference that delves into Drupal (an open- source content management system) in the coming year. He added that he is looking forward to learning more about the development opportunities for UCPath online. "Our current portal is powered by Drupal, and we're looking to potentially understand more of the technology that's involved in supporting the portal," he said.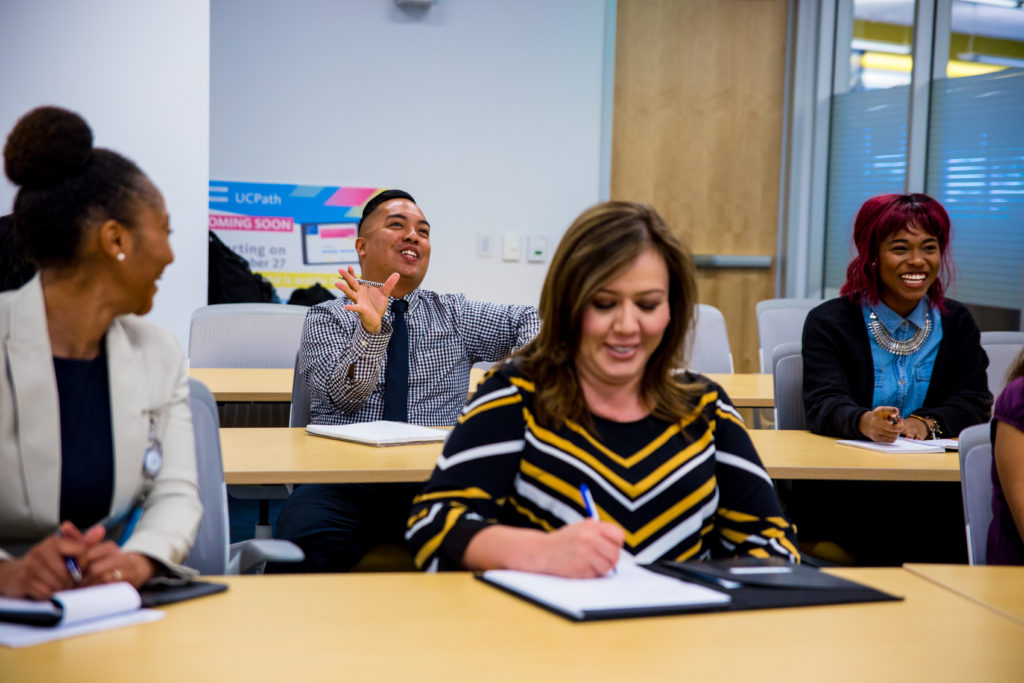 MacCharles noted management's support in sending UCPath Center employees to conferences and lectures. "These opportunities basically build up our confidence and educate us so that we're not falling behind in the industry," he added.
Records Analyst Jennifer Carlos said that she has taken online software and business skills programs offered on Lynda.com to further develop her skill set.
Career growth: According to com, employees should take steps toward a promotion by asking for added responsibilities. As a result, they will gain the respect of others in their organization.
Carlos has nothing but praise for her supervisor, as she has helped her progress in her career. "Here at the UCPath Center, I definitely get that one-on-one session with my supervisor, and they have helped me achieve my goals," she noted.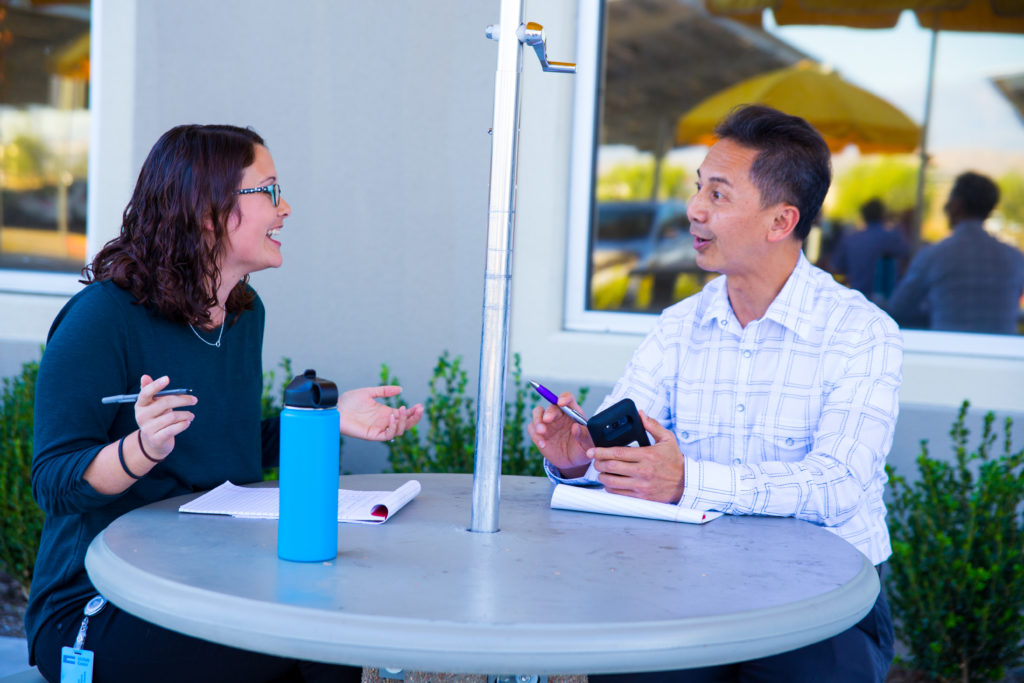 The Balance, a personal finance website, advises managers and supervisors to expand job roles to include new, higher level responsibilities, and assign those responsibilities to an employee that will help him or her grow their skills and knowledge.
As an analyst, Carlos said she had to get up to speed quickly on the UCPath portal. She explained she works in Salesforce, an enterprise software solution, so she needs to be aware of all processes across every department. "I understand what our goals are here, and that's helped me succeed in my roles as a records analyst," she added.
Financial growth: Employees will be motivated by the possibility of increased incomes, especially when it's tied to their performance, reported worldwide recruiting experts Hays, but they are also enticed by other incentives like tuition reimbursement and benefits.
UC supports employees who want to advance their education and offers tuition and fee discounts to those who are eligible.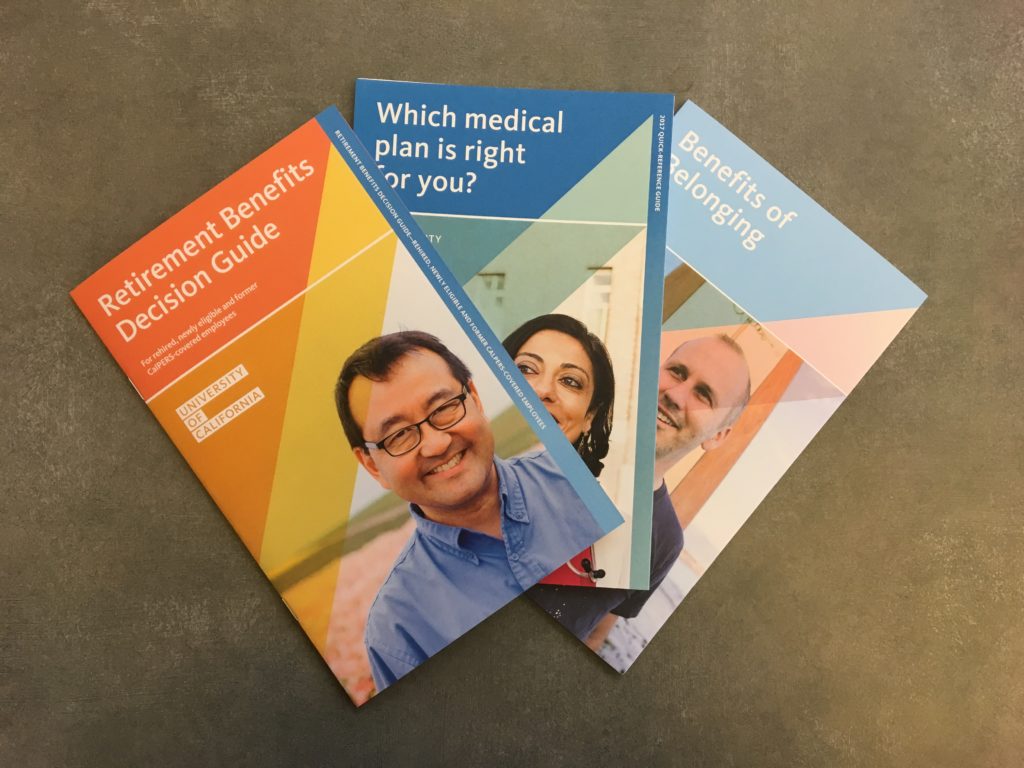 Benefits Supervisor Danielle Salas said some of the highlights of working at the UCPath Center include the pay and impressive benefits package. "I actually doubled my salary when I came here," she stated. "That was over three years, but I think that's pretty good in three years."
But Salas is most proud of being associated with the University of California. "I have a sense of pride working here. I feel important," she added. "That's bigger than the salary and benefits for me."
Personal growth: UCPath Center employees work hard, but they also play hard, too. Social aspects of life at work also play a constructive role in motivating employees, according to com. 
A Psychology Today study from 2013 showed that a fun work environment has an impact on how happy an employee is at work. In fact, 76 percent of survey participants said they found praise from their peers motivating.
At the UCPath Center, employees participate in social activities like birthday potlucks and baby showers, as well as take part in after-work outings.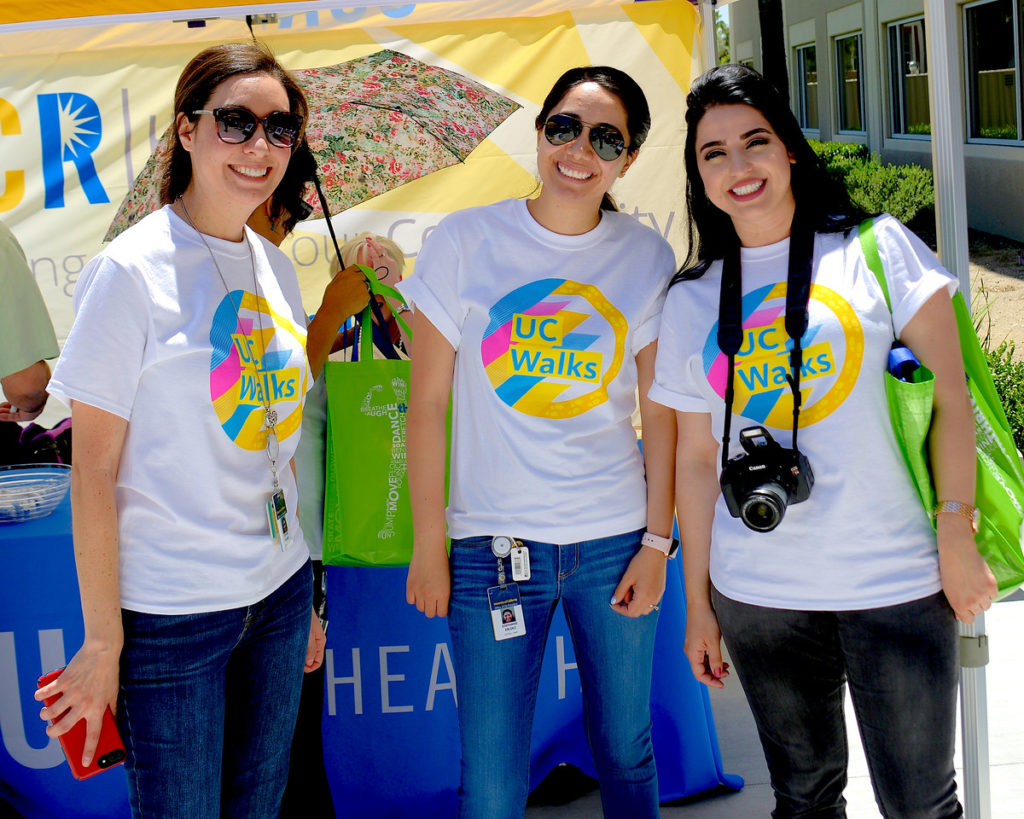 "Our culture at the UCPath Center is that we're one big family," noted Gina Aguirre, a senior employee service associate. "Employees like to socialize with one another outside of their department. This work culture has been in place since the UCPath Center's infancy."
Discover how to find the right work/life balance in your career. 
Tamara Guerrero, a senior employee services associate, said she is a member of the UCPath Center hiking club. "When the weather cools down, we go once a week on a three-mile hike up Mount Rubidoux," she continued. "You can see all of Riverside once you get to the top."
Aguirre said she is also on the UCPath Center Staff Connection Committee, which organizes special events for the Riverside community on nearly every major holiday.
"Local organizations are always asking us to help out with more events outside the UCPath Center," Aguirre concluded. "Employees at the UCPath Center embrace the culture of reaching out into the community."