Workplaces that develop wellness programs that include the pillar of fitness can be extremely beneficial for employers, as active lifestyles can lower rates of absenteeism and increase productivity. Not only will employees get in shape and their motivation will rise, they will feel more valued by their organization.
The University of California (UC) supports faculty, staff, and retirees in their pursuit of a healthy lifestyle by building a culture that values their well-being. UC Living Well, the university's systemwide wellness program, as well as location-specific wellness programs, provide activities and resources to help faculty, staff, and retirees reach their fitness goals.
Jose Velez, records and fulfillment assistant, said the most beneficial part of working for UC is the well-being package they provide for their employees. "It makes me feel like they care for us," he added.
UCPath Center encourages workplace fitness. Here are four ways employees can stay healthy at work:
1. Standing and walking rather than sitting. The mantra "sitting is the new smoking" has made a strong impact in the American workplace throughout the 2010s. Dr. James Levine, the medical professional who coined the phrase and inventor of the treadmill desk, stated people lose two hours of life for every hour they sit.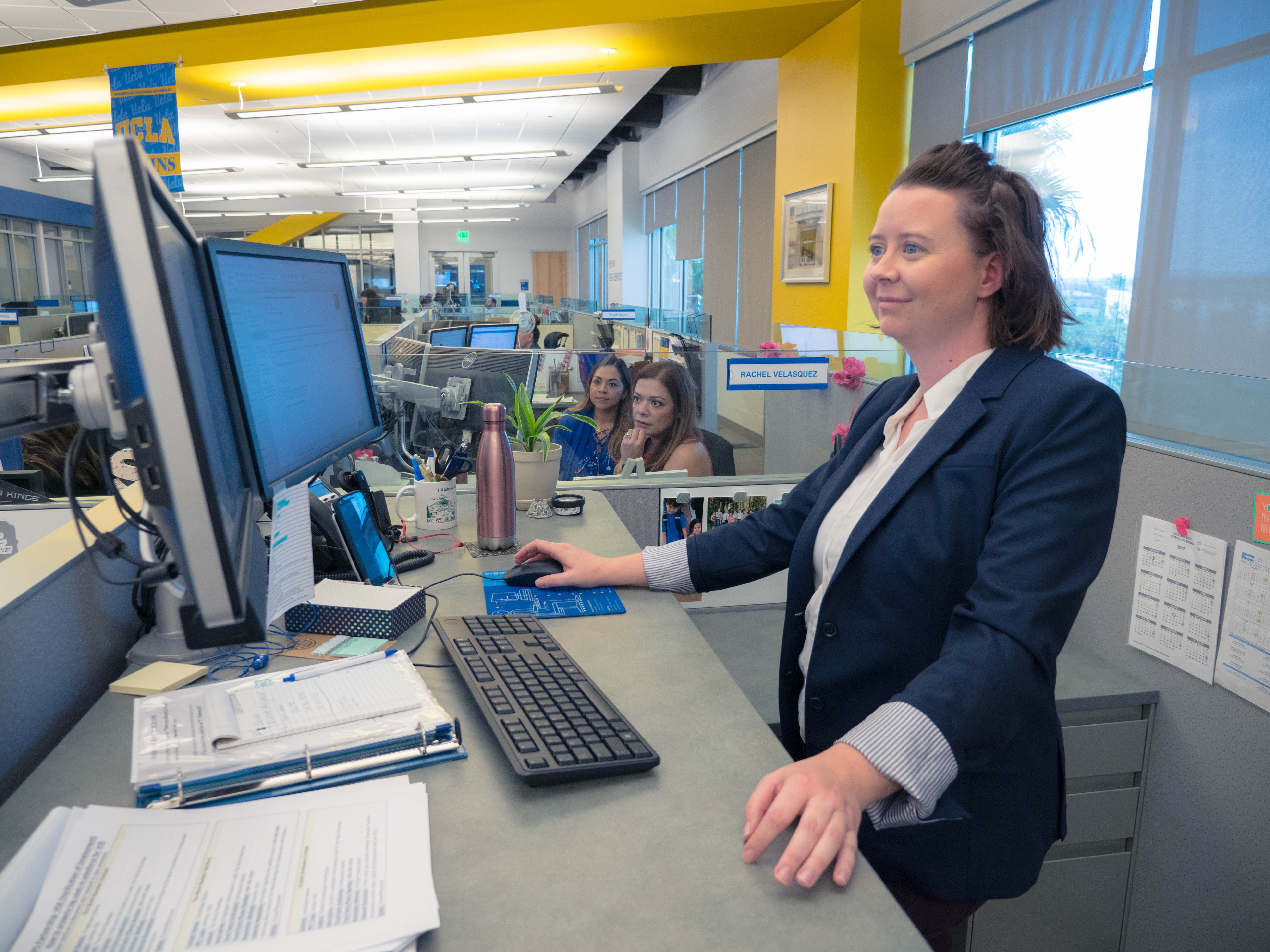 At UCPath Center, employees can get on their feet at work in many ways, and still be productive. As part of UC's commitment to sustainability, UCPath Center has shared printers. This also makes it easier to get a few extra steps in throughout the day. Team members can walk over to ask a colleague a quick question rather than calling or sending an email. Many employees opt to take the stairs rather than the elevator.
According to Livestrong.com, it may be difficult to squeeze in a lengthy workout during a busy workday, but separating exercise sessions into 10-minute increments can still provide fitness and health benefits.
Even taking a short walking break during the day may boost morale, as well as raise heart rates. "I really enjoy our breaks," said Veronica Zuno, workforce administration assistant. "A lot of us will go on walks. We have the Metrolink right next to us, and we have a trail, so we'll go and walk that during our breaks."
Learn more about the UCPath Center's Workplace Culture
2. Offering yoga and other stress-reducing exercises. UC offers the Maintain Don't Gain Challenge during the holiday season to help employees maintain a healthy eating balance, encourage physical activity and manage stress effectively. There are also several wellness accountability programs to keep employees on track.
For example, employees and staff from the UCPath Center, and the University of California generally, participate in fitness classes such as spinning, yoga, and Zumba. A recent popular exercise trend is Total Body Resistance Exercise (TRX), invented by a Navy SEAL. Regardless of your activity of choice, all UC employees, including those at the UCPath Center, are encouraged to grab a work buddy and find a fitness program that works for them. Some find it most beneficial to exercise either before or after work, while others swear that a quick lunch workout provides a mental break and improves their productivity in the afternoon.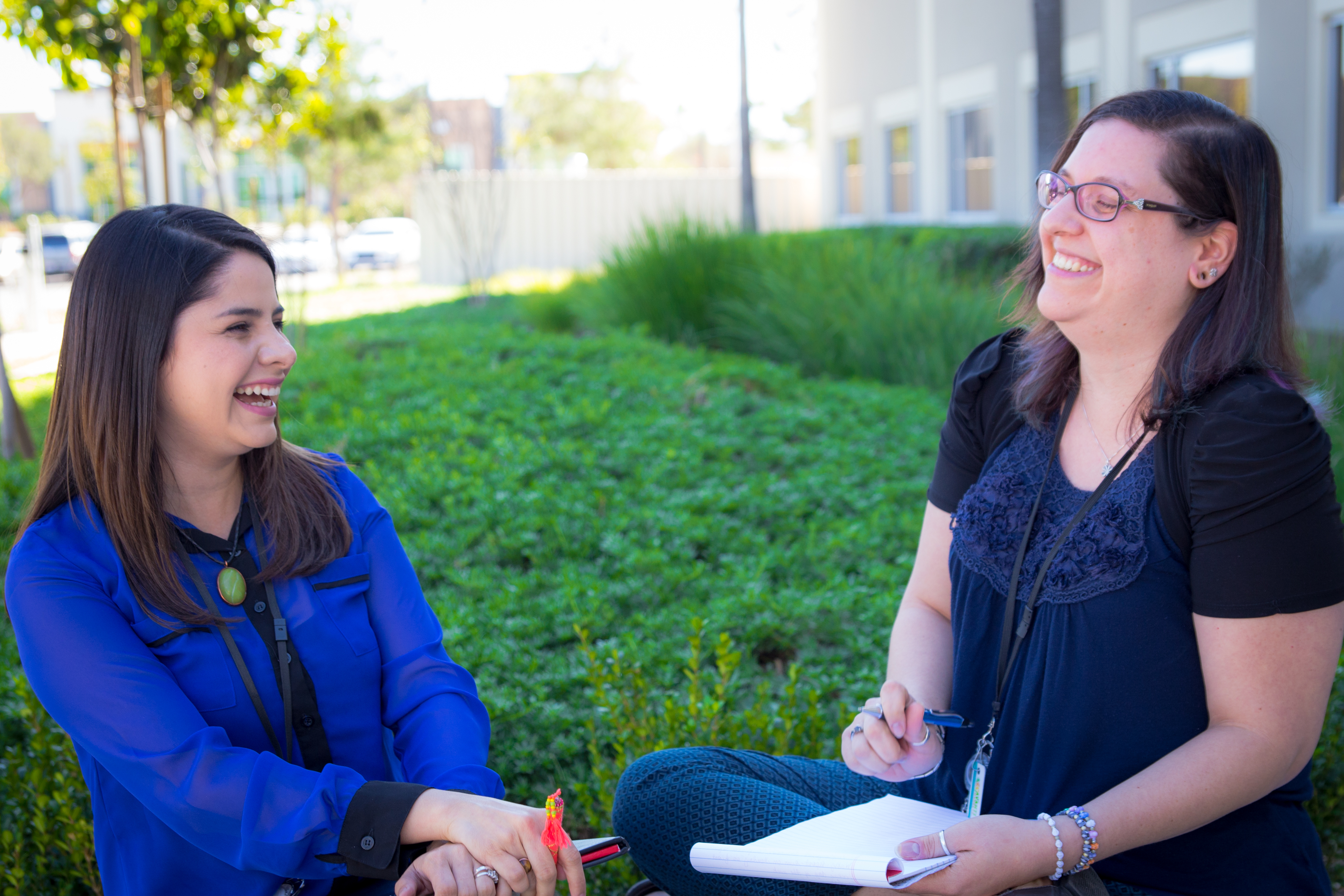 3. Boosting camaraderie by inviting employees to take part in charity fitness challenges. The start of the running season is right around the corner. Instead of running on a treadmill, employees can take part in either a 5K/10K race or even work up to a marathon to stay in shape, as well as to donate toward a favorite cause.
Make sure to mark May 18, 2018, on the calendar, as that's Bike to Work day across the United States. According to the California Bicycle Coalition, tens of thousands of Californians everyday experience the benefits of commuting to work by bicycle – getting regular exercise, saving money on gas and parking, while helping reduce traffic congestion and air pollution. Many people who participate in their city's Bike to Work Day promotion as first-time commuters become regular bike commuters.
4. Setting up a company sports team and wellness events. In the summer months, a softball team can bring employees together, while during the winter, playing dodgeball can relieve stress and provide team-building opportunities.
Veronica Zuno also said she participates in many group activities after work. "I take hiking trips with my colleagues," she added. "That's exciting because I'm an outdoors person." Popular hikes in the immediate Riverside area include the Mount Rubidoux Trail, Sycamore Canyon Wilderness Park, and Box Springs Mountain. Plus, popular trails in the nearby San Bernardino mountains and Big Bear are a short drive away.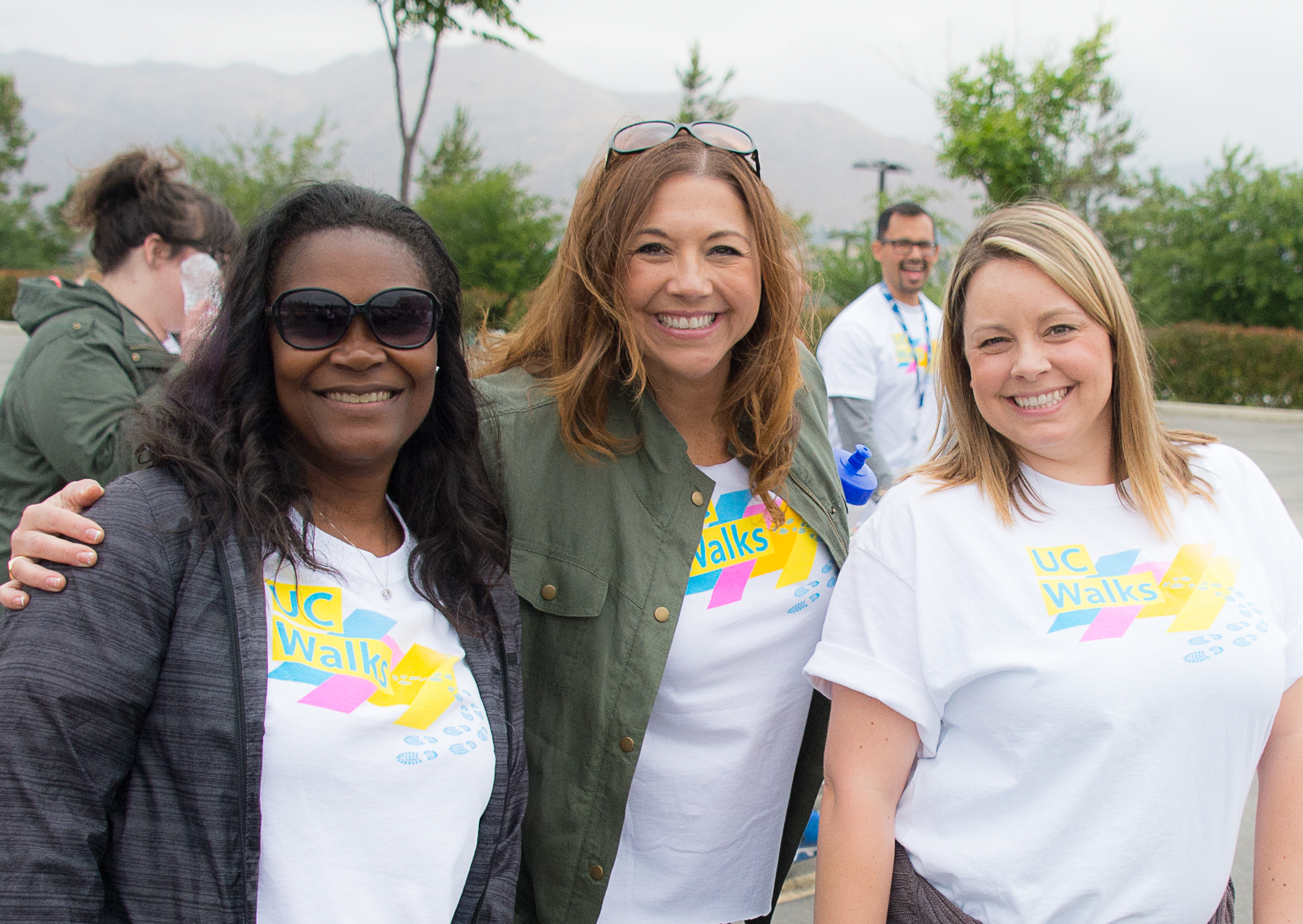 Every year, the UC community across California takes part in UC Walks to stretch their legs, get fresh air and catch some rays. UC wellness coordinators have organized past UC Walks at all UC locations. Usually held in May and June, UC Walks encourages faculty, staff, retirees and students to and take 30 minutes out of their day to walk.
Staying healthy is key to maintaining a strong work-life balance, which is a priority at the UCPath Center. "The leadership team focuses on making sure you are happy and satisfied here so you can leave here and continue that happiness outside," concluded Eileen Arzate, employee services supervisor.
.