Organizations that become Top Workplaces attract more highly qualified job applicants and experience lower employee turnover, recent research has shown. As one of 2017's Top Workplaces in the Inland Empire,
 the UCPath Center is in good company. And UCPath Center employees are showing their excitement.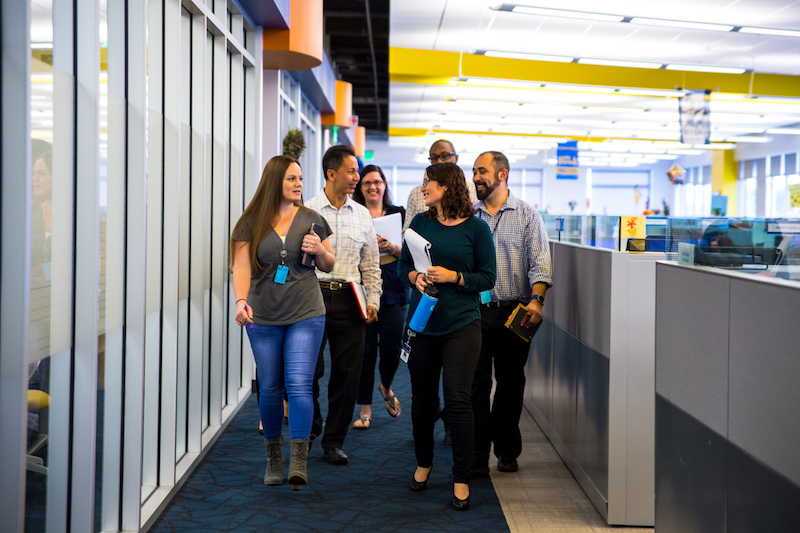 The findings, published in the Academy of Management Journal, reported credible third-party employer branding – like the Top Workplace recognition – makes employees feel better about an organization, giving them more reason to stay.
"There's a sense of pride among our employees about being recognized as a Top Workplace," said Cindy Ferrini, UCPath Center's human resources business partner. "This award is shining a light on our employees, and our workplace culture."
The UCPath Center was ranked second in the midsize organization category among companies that have between 125-349 employees.
The Southern California Inland News Group honored the UCPath Center with this award for its clear mission, leadership and vision of success for its employees. The UCPath Center is a crucial component of the University of California's high priority project to centralize, streamline and standardize the university's human resources, payroll benefits, general ledger, workforce administration and academic processes.
"We are proud to receive this recognition," said Ferrini.
Boosting Employee Engagement
A good workplace environment is where innovation and collaboration flourish. This is evident at the UCPath Center, as its employees say they enjoy their work and feel like valued teammates.
"Our employees understand the UCPath Center's mission, and how their work supports that mission," Ferrini added. "Employees are challenged every day at work."
Employees say they chose to work and develop their careers at the UCPath Center because it's an exciting work atmosphere, they work hard and also have fun, Ferrini explained.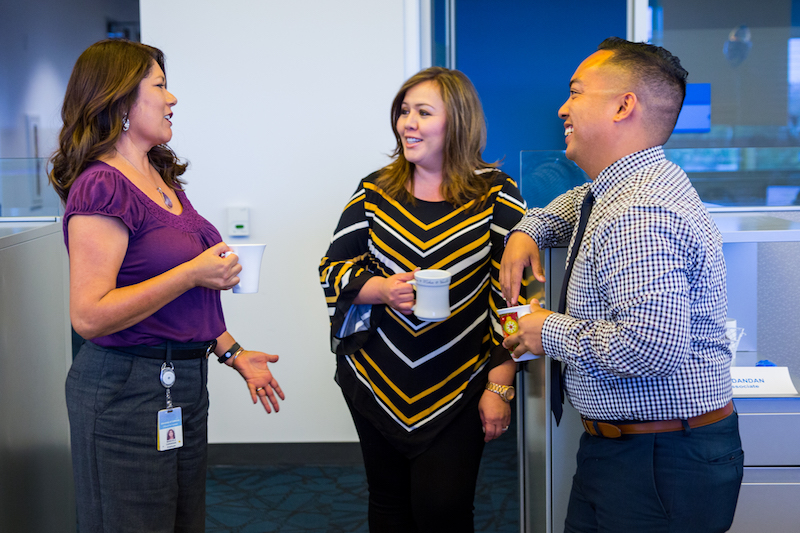 As a result, the UCPath Center currently maintains a 22 percent promotion rate, according to Ferrini.
A May 2018 report in Inc. detailed how top workplaces create a culture that values both employee engagement and happiness:
Recognize passion – it gives employees a compelling reason to undertake ambitious responsibilities and to step up to challenges.
Create a sense of mission tied to an organization's purpose. The company culture will reflect that.
Seek out and hire people who resonate with and who are excited by the mission.
Provide ways for them to participate in this mission.
Ferrini said some of the ways the UCPath Center is committed to professional development is by providing extensive training, including technical and soft skill training. "This is how we help our employees become successful and grow," she added.
This level of employee engagement is reflected in other Top Workplaces organizations. According to Energage's 2017 Employee Retention report, Top Workplaces companies achieve a 67 percent employee engagement rate, compared with 33 percent at typical U.S. organizations. It is safe to say the UCPath Center maintains a dynamic work culture where employees enjoy the work they do.
Read our helpful tips for a find the right work-life balance. 
Survey Says Success
Employees stay engaged by having a say through surveys. UCPath Center employees nominated their company in 2017 by responding to an ad placed by the Southern California Inland News Group.
Energage, an employee research and consulting firm, determined which workplaces best met employees' expectations. To find out, surveys were sent to over 13,000 employees of 49 companies – including the UCPath Center – yielding more than 8,000 responses.
Participants responded whether they agreed with the following statements:
My job makes me feel like I am part of something meaningful.

I

have the flexibility I need to balance my work and personal life.

This company operates by strong values and ethics.
The survey also queried employees about their level of engagement and motivation at work, their confidence in their leaders, and their pay, benefits and other employment essentials.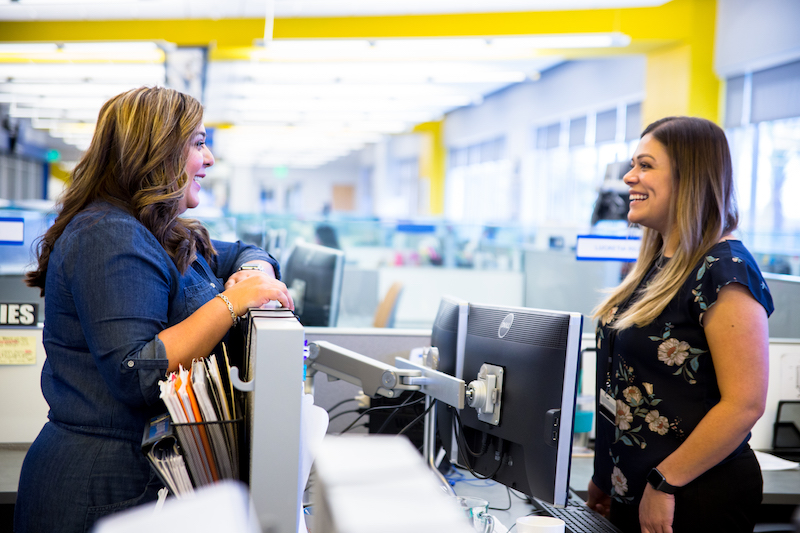 Ferrini said the UCPath Center takes the survey results and employees' responses seriously. "This helps us identify opportunities for improvement," she continued. "We listen to our employees."

Currently, the UCPath Center has 270 employees, Ferrini explained. The company is looking to hire over 100 employees in the coming year.
"The Top Workplace award is a great way to attract and retain the best talent," Ferrini concluded. "UCPath Center employees know they are involved in important work and they related to the mission."
Join the UCPath Center's mission and discover your opportunity to work for the University of California by viewing our 
today.