The UCPath Center received the Riverside Beautification Chairman's Award from the City of Riverside in March 2018 for its commitment to sustainability, the environment and renewable energy.
This is another accolade for the University of California (UC) as a pioneer in environmental sustainability. The U.S. Environmental Protection Agency (EPA) named UC in 2017 among the national leaders in green power because of its use of clean, renewable energy, UC reported. The EPA describes green power as electricity generated from environmentally preferable renewable resources, such as wind, solar, geothermal, biogas and low-impact hydropower.
"[The 2018 Beautification Award] is a great opportunity for [the UCPath Center] to lead the way," said Jose Velez, records and fulfillment assistant. "We're a global community, and we're doing our part to protect the environment."
A New Standard in Green Building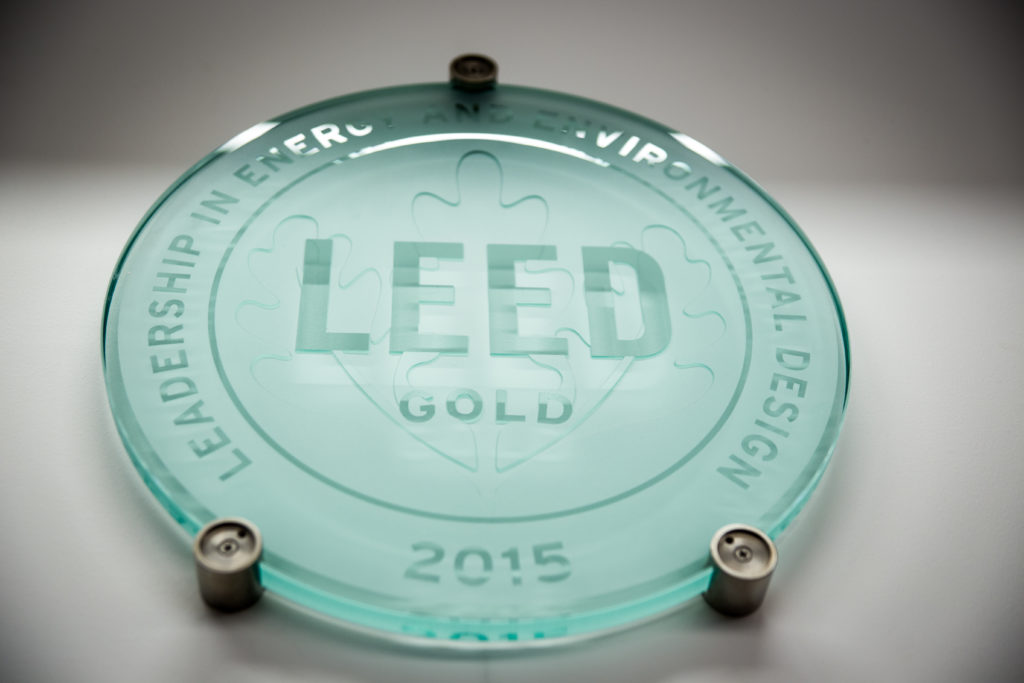 UCPath Center's headquarters is located in a three-story, 150,000 square-foot green office building in Riverside that is LEED Gold Certified (Leadership in Energy and Environmental Design) by the U.S. Green Building Council. LEED certified buildings are designed to reduce energy and water consumption, plus provide a safe and healthy environment for its occupants.
Esperanza Sanchez, a business analyst for the employee services department, stated the UCPath Center's building is a great facility to work in. "We work in a brand new building, designed where all of the cubicles are set up in a certain way where people work with each other," she said.
The UCPath Center's low-wall, double-cubicle workspaces allows for interactive work sessions, huddle areas for small meetings. Employees can meet and brainstorm in medium and small conference rooms. The building's large double-paned windows also provide natural daylight.
"There's a lot to say about the infrastructure we have," Sanchez added. "We have the ability to do our job and do it well, from the nice building to the state-of-the-art technology."
Advantages of Solar Panel Parking Lots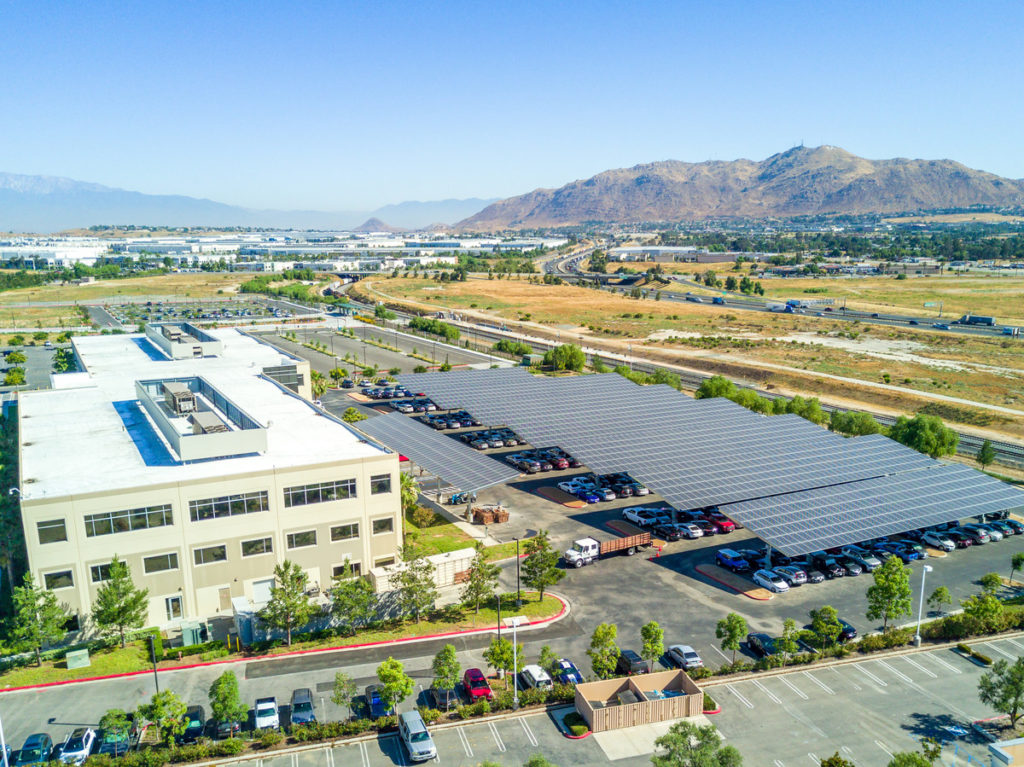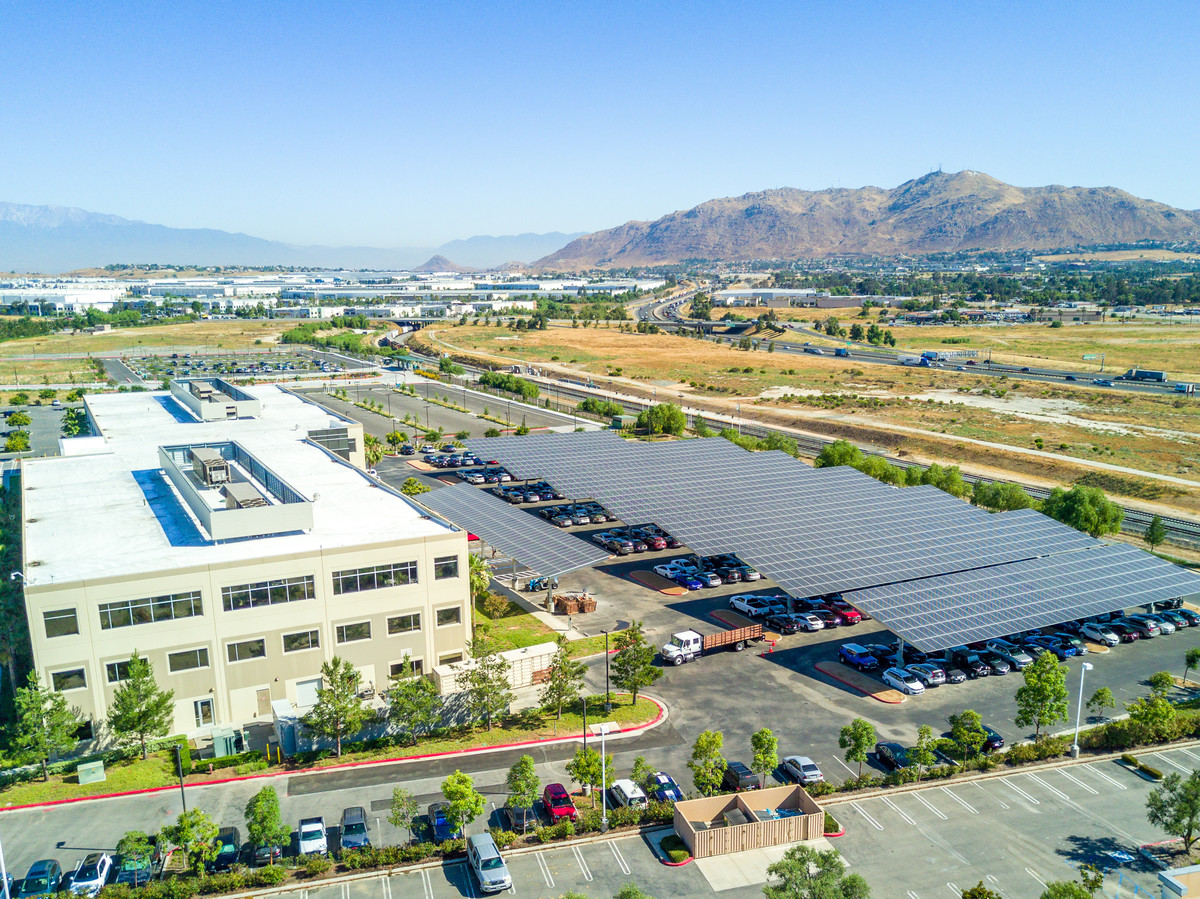 In addition, the UCPath Center has dedicated its efforts to reducing greenhouse gas emissions by installing solar panels in its office parking lots. Employees can park their vehicles under an elevated canopy, which shades approximately 40 percent of the main parking lot.
When employees leave work, they find their cars are at a comfortable temperature, rather than entering a car roasting in the sun all day. The solar panel-shaded parking lots result in less use of air conditioning.
In turn, UCPath Center produces its own power through these solar panels. According to the UC Office of the President, it will purchase the generated electricity from the system provided by SunPower over time. Therefore, its actual savings will depend on total consumption and usage patterns for the building.
Bob Roy, payroll assistant, said he has experienced the positive effects of putting in solar panels at his home, and he was happy to see the UCPath Center following suit. "It makes a huge difference in electrical costs," he continued. "I imagine once [the UCPath Center] flips the switch on it, we'll be off the grid during the day because there are so many panels out [in the parking lot]."
"Sustainability in the environment begins at home for me, and luckily, it continues here at work," Roy added. "It's important – not just because I'm in sync with the UCPath Center's core values – but just for the environment in general."
Earth Day, Every Day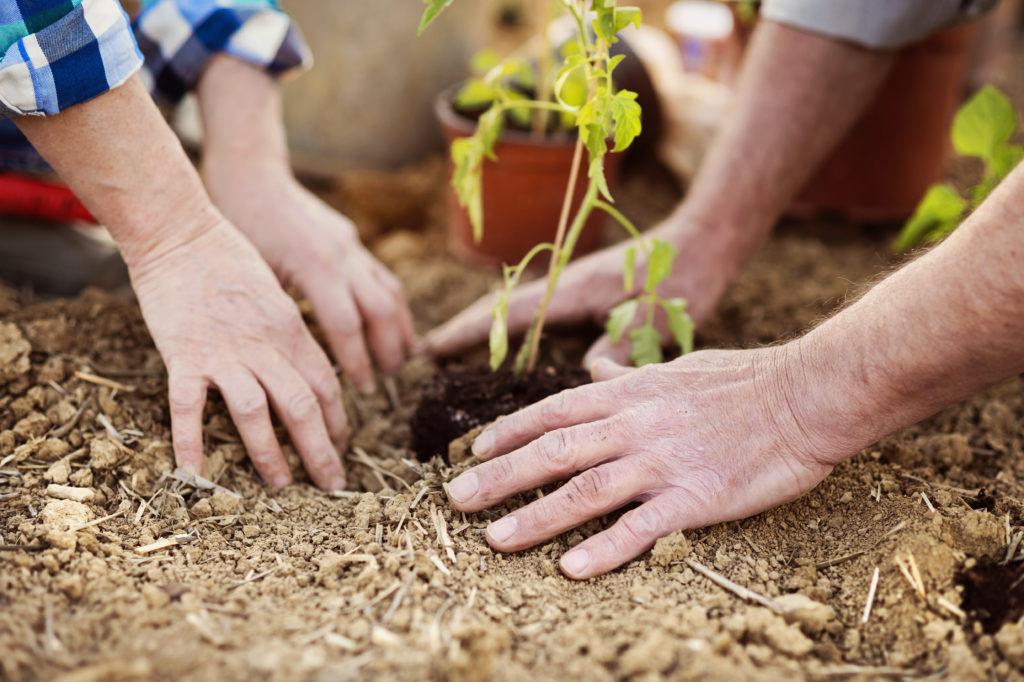 UCPath Center employees say they are focused on environmental sustainability every day of the year, not only on Earth Day.
"It's pretty neat that the university itself is investing time and effort in trying to make things better for the environment," said Caroline Rodriguez, performance metrics and quality analyst. "That to me is important because I want our children to have something to look forward to in the future."
.