In the early days of the UCPath Center, the organization invited all current employees at the time to participate in coming up with a tagline to define the UCPath Center's mission. Gwen Banks, senior employee services associate, is the one who came up with the catchphrase "Founded on Service, Built on Trust." 
Banks is a long-time veteran of the UC system, as she has spent more than two decades working at UC institutions. Before coming onboard at the UCPath Center with the Employee Services team, she previously worked at UCLA. She joined the UCPath Center nearly six years ago.
Banks describes her career at the UCPath Center as chasing a challenge.
"The UCPath Center is intense, exciting and revolutionary all in one," she continued. "This is the first project of this magnitude to ever be done on this level. Employees have the opportunity to truly make an impact at a prestigious institution."
The UCPath Center is the central shared services hub for the University of California, where payroll, benefits, and human resources transactions are managed for UC employees. 
A Teamwork Environment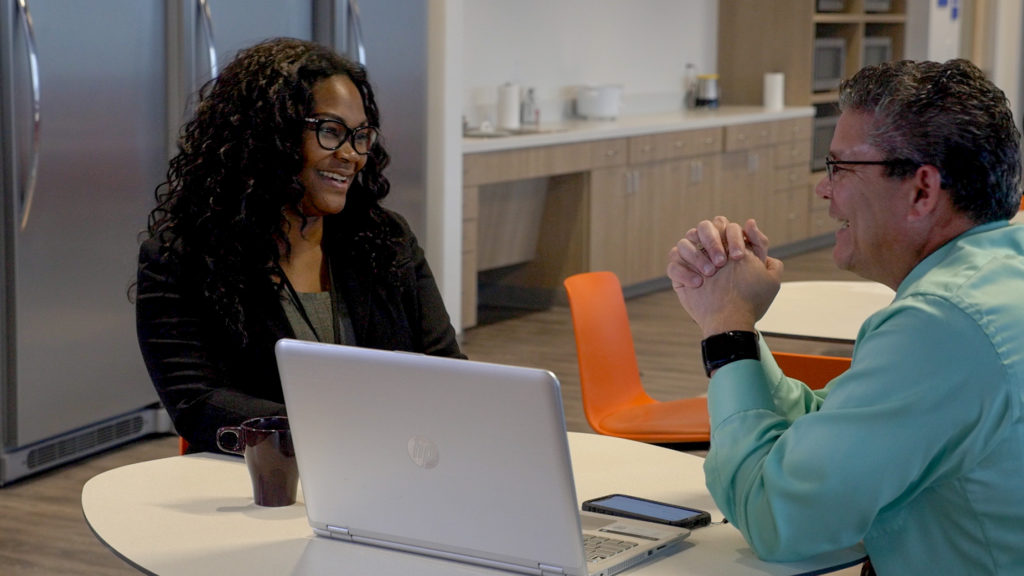 As a Senior Employee Services Associate, Banks said she provides support and guidance to UC employees and managers. "My role uses customer service knowledge concepts to apply policies and procedures in responding to complex payroll, academic personnel, workforce administration (WFA), and leaves and benefits inquires," she explained. "We also resolve the most escalated inquiries directly and further escalate more unique issues when needed."
Other duties Banks attends to include handling phone inquiries, developing scripts for UCPath's knowledge management system, conducting open enrollment training sessions, and providing internal training and support.
"We address employee questions across all functional areas like WFA, payroll, benefits and APO," she continued. "Employee contacts may be through several channels, such as the telephone, email, chat, or through a case management tool."
Banks noted the challenges of her role include consistent problem solving amid a high call volume. "It could be challenging at times, but it's gratifying when I provide great customer service while resolving the employee's inquiry in a timely fashion," she added. 
Another important aspect of Bank's role with Employee Services is working together as a team.
"I love the people who work at the UCPath Center, and the company's culture," she said. "Day in, day out, we're collaborating and brainstorming on how to improve current processes." 
Spending Quality Time with People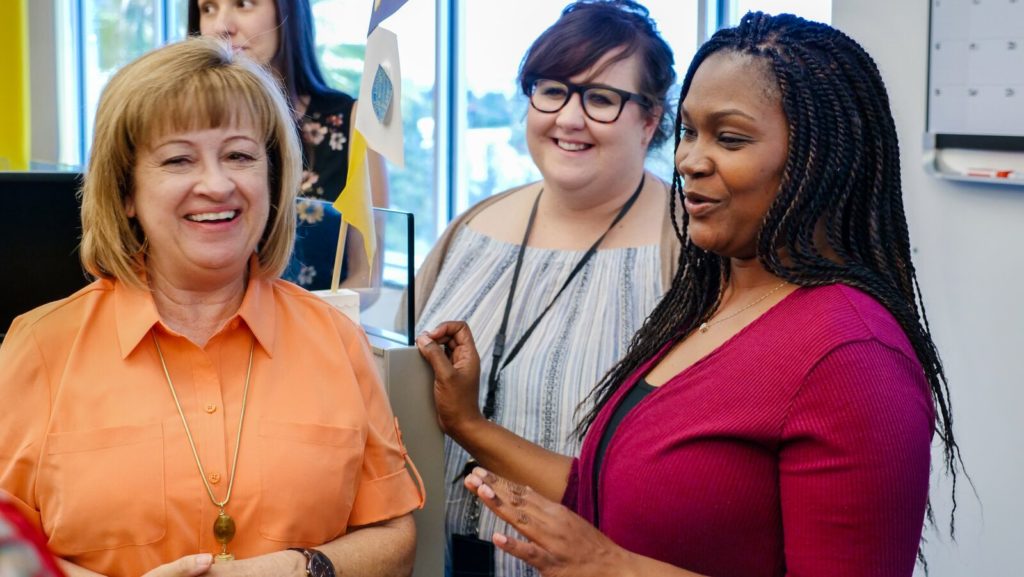 Like a true customer service professional, Banks considers herself a people's person. She aims to be the link between the UCPath Center organization and its customers. 
She also applies this skill in balancing her work and personal life. "When there are events at my job that offers opportunities to bring family I participate," she concluded. "I find that it helps when family understands my work world, and vice versa."
Looking for a career that challenges you and allows you to play an integral part in the company's mission? View current job openings at the UCPath Center now and work alongside Gwen in serving more than 200,000 UC employees.
For those seeking a new career challenge, Gwen recommends candidates visit the UCPath Center jobs page.