Interview with Leadership Team Member Angelina Gomez
Angelina Gomez, who leads the employee services team at the UCPath Center, says she looks forward to April Fools' Day every year.
She does not play practical jokes on her colleagues on April 1; instead, she celebrates the anniversary of the UCPath Center by bonding with her fellow Trailblazers – the first 12 managers, supervisors and assistants who comprised the UCPath Center in Riverside. They have met up for lunch every year since 2013 to reconnect and reminisce.
"Those first six months were a memorable time. [The UCPath Center] was a brand new organization. We only had a chair and desk to start – and no telephones," she says, laughing. "We all took turns bringing in large jugs of water. Those days were fun."
UCPath's inaugural staff all came from within the University of California system, contributing their knowledge and expertise in their administrative areas, as well as their familiarity of UC culture.
The Trailblazers have all been promoted to different roles since then, but they stay true to bringing together standardized human resources, benefits and payroll processes and technology for UCPath Center's shared services center.
Gomez joined UCPath Center's Employee Services team at the onset when it had six employees. 
"A shared services center was coming to town," she recalls. "That [manager] role was up my alley. It was the perfect fit for me." 
Currently, 59 staff members are on the Employee Services team. 
Combining Corporate America with Higher Education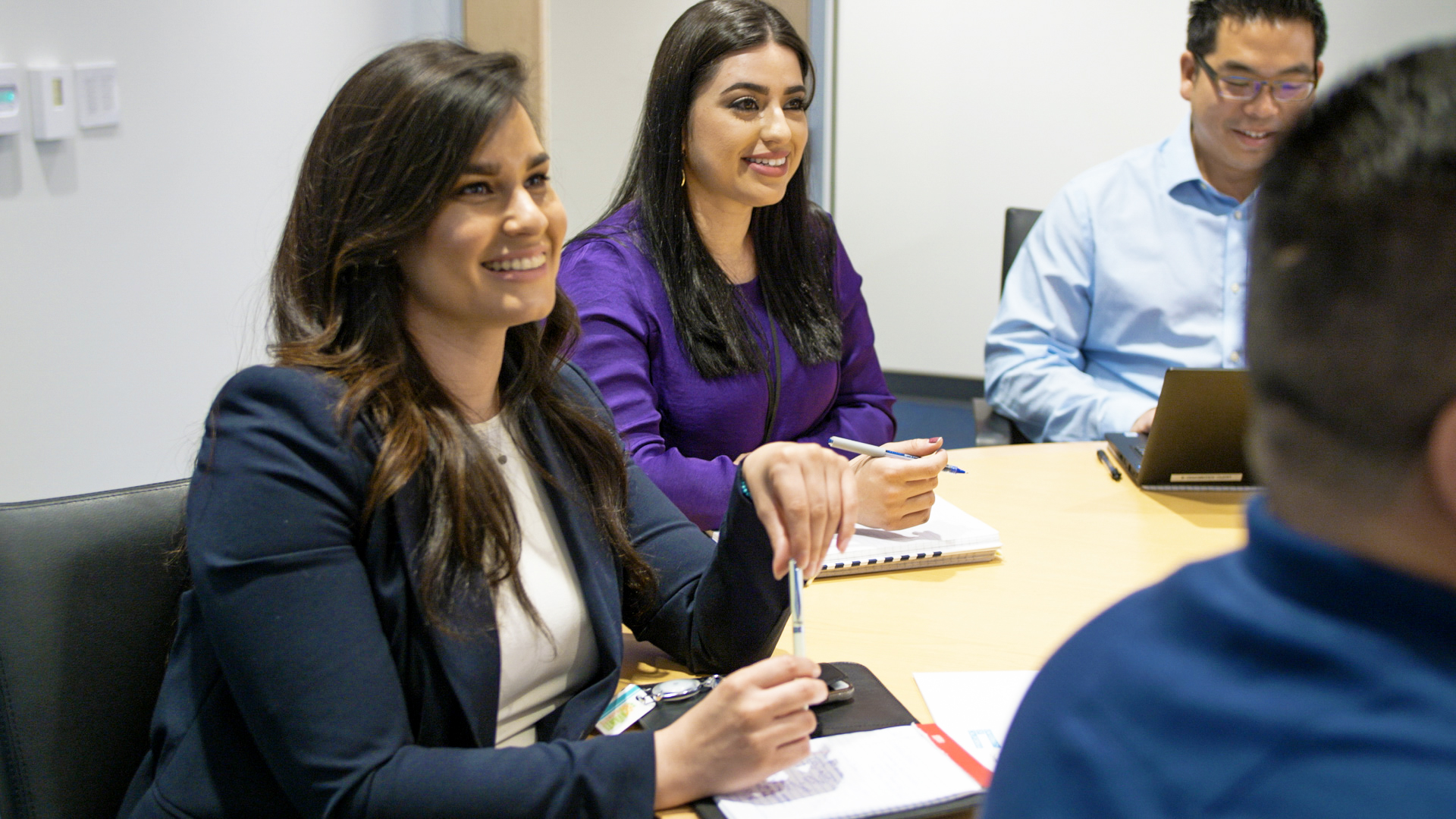 Gomez says Employee Services play a key role in upholding the UCPath Center's mission as a go-to resource for UC employees who need assistance with their payroll, benefit and HR transactional needs.
"The team delivers reliable customer service to UC employees, managers, and locations," Gomez says. "Employee Services also oversee customer service management system, to ensure accurate and effective solutions. We are the front line for all kinds of questions."
The Employee Services department also promotes the use of UCPath online, as an easy-to-use and available resource for UC employees.
In her current role, Gomez provides leadership and support to the Employee Services supervisors and representatives. "I am responsible for the implementation and operational workflow of practices and procedures in the department," she adds.
Before her career at the UCPath Center, Gomez worked at UC Riverside, where she was a data and systems analyst. Prior to that, she spent more than 20 years working in the private sector with a couple of Fortune 500 companies.
This unique combination has helped Gomez cultivate her career path.
"I know how to speak with those in the private sector, so I am able to capitalize on both skill sets at the UCPath Center," she adds. "Mixing corporate America with higher education has given me a different perspective."
Gomez says she likes the challenge of helping create an environment that fosters teamwork across the UC system at the UCPath Center.
"I believe we're creating something new," Gomez states. "[Leadership] is trying to ensure what binds us. Each campus is unique – and we are tailoring the correct response to their culture."
Gomez adds that the leadership team strives to build up the reputation of the UCPath Center to other campuses.
"We need to gain their trust," she adds. "We are trying to convey the message that service and customer support are as important as accuracy."
Women Gain Strength from Diversity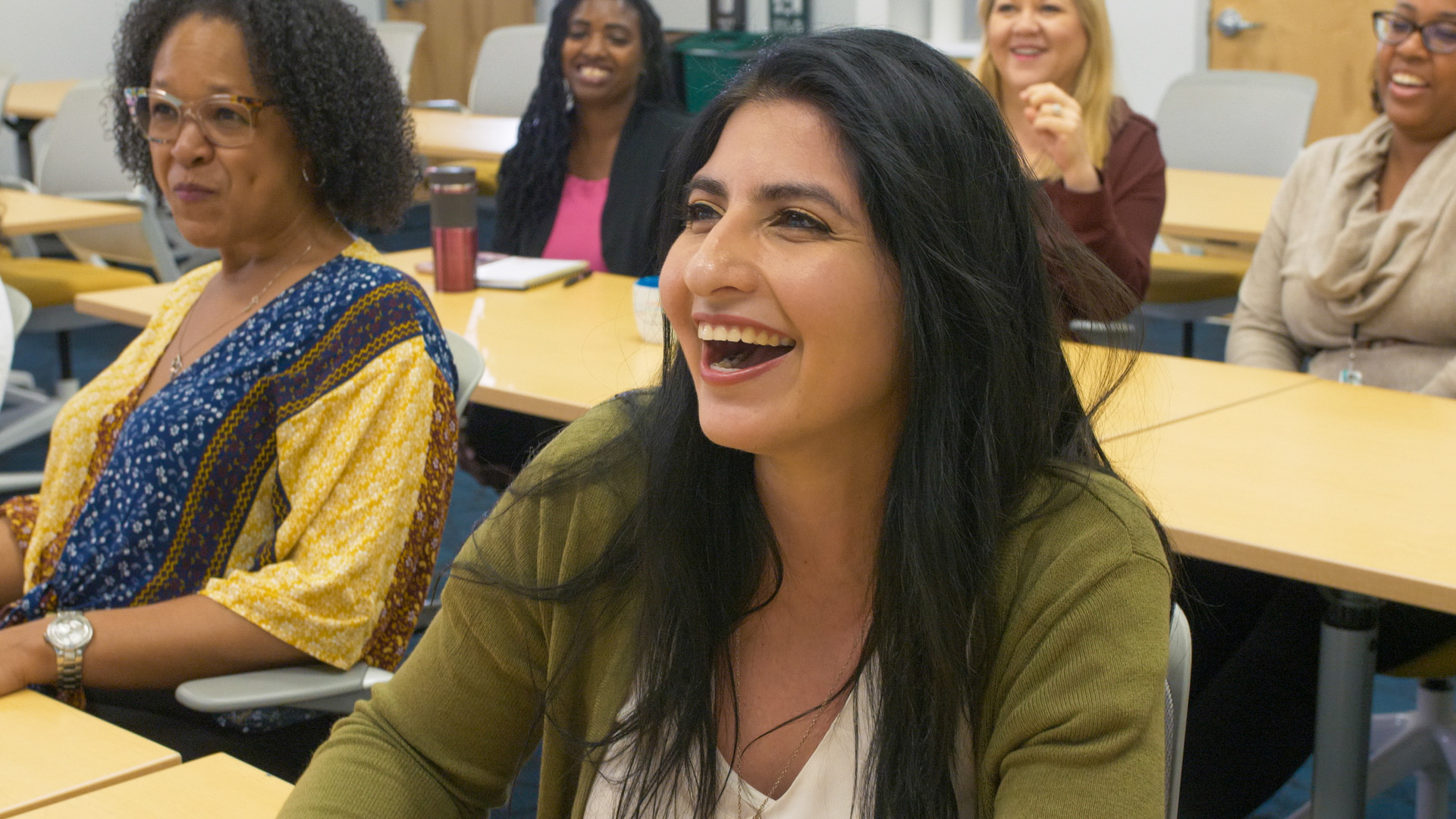 UC is committed to achieving diversity in the classroom, the research lab and in the workplace. The university strives to establish a climate that welcomes, celebrates and promotes respect for the contributions of all students, staff and faculty.
This commitment to diversity has made Gomez proud to be a part of the UCPath Center's leadership team. "I'm in awe of [UC's] different types of leaders and what they bring to the table," she adds.
Gomez is active in participating in UC's leadership conferences devoted to developing women leaders. 
Read more here about how UC is setting the standard of women in leadership.
She says she has found kindred spirits among women leaders – including attorneys, customer service employees and environmental specialists – while attending weekly lectures and networking sessions.
"There are different dynamics with women in leadership roles," Gomez explains. "Even though we are a diverse group with different backgrounds, we all support each other's success."
Gomez recently had the opportunity to take part in the 'Making Power Moves: Women and Leadership' course. "The course was both uplifting and eye-opening because of the chance to network and bond with other women within UCOP and ascertain similar strengths and opportunities in each of us," Gomez says.
"The weekly discussions comprised of self-reflection of personal and professional challenges, which often influence our actions and how one may be perceived by others," she added. "It is motivating to be a part of an organization that takes action to empower and support women in leadership with such a robust program."
Embrace Career Opportunity with an Open Mind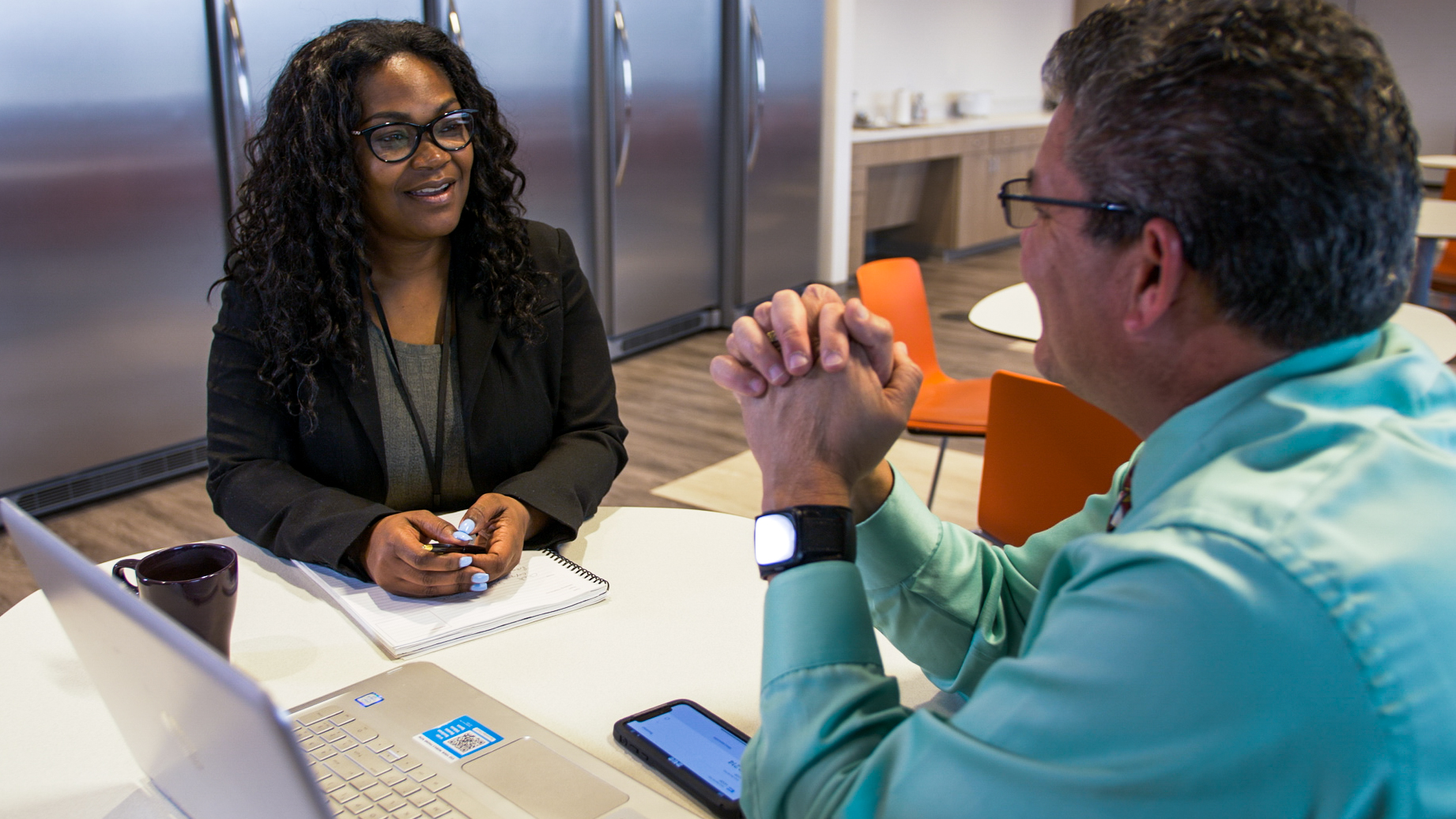 For those seeking their next career move and are considering the UCPath Center, Gomez delivers some valuable advice.
"Don't get hung up on the particular position you are applying for," she says. "There's much interaction and cross-collaboration between teams here at the UCPath Center."
She advises prospective UCPath Center candidates to look at the particular role as merely a starting point.
"Get to know customers and policies," she adds. "There are so many opportunities [at the UCPath Center]. Be open-minded and be prepared to collaborate. Take suggestions from co-workers to solve situations."
Gomez sums up her work at the UCPath Center with three words. "My role involves many people; I partake in passionate work; and my role will always evolve, as the work continues to change."