After spending 40 years cultivating a human resources career, UC Office of the President (UCOP) Executive Director of Systemwide Talent Management Donna Salvo said the University of California (UC) has made her dream job possible. 
A trailblazing female leader, Salvo is currently responsible for initiatives related to systemwide strategies and programs at UC, including attracting, hiring, deploying, developing and retaining talent. She is also the lead sponsor of UC Women's Initiative for Professional Development (UC WI), a program focused on developing women in higher education careers.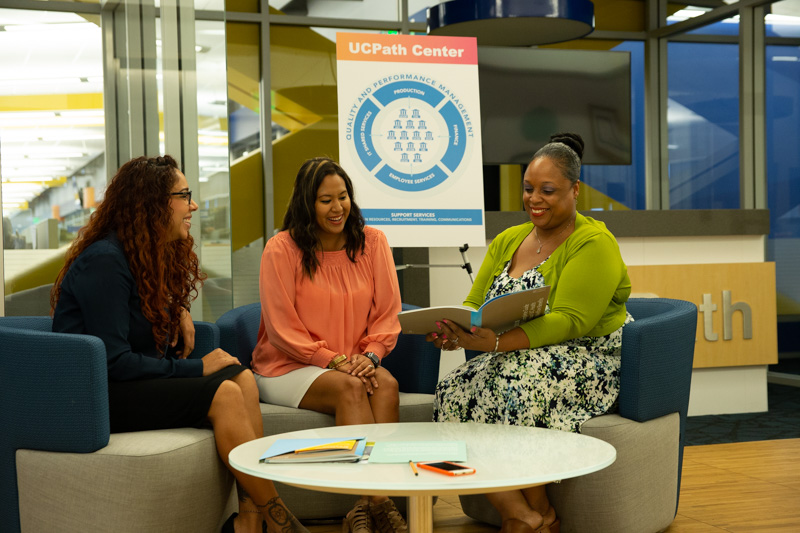 "We took time to define a core program that would help women build their confidence, their network, and their ability to negotiate," Salvo said. "[Women] must know how to elevate themselves personally and professionally to do the things that they aspire to do. We have some fabulous women in the university and we have fabulous women across America."
UC is committed to creating a network of women professionals who can contribute to the university's future success.
"I'm so proud to be part of the University of California and especially grateful that programs like this exist to help staff like me improve upon myself both personally and professionally," said Jennifer Mushinskie, senior communications officer at the UCPath Center. 
"The women I was lucky to meet and work with during my time in the program are an inspiration and UC WI gave me so much insight, that it really stretched me to know myself better," she added. "I am profoundly grateful for this experience and will pay it forward in any way I can to help other women in their professional journey as well." 
Breaking the Glass Ceiling
Salvo noted her favorite areas of HR include the spectrum of integrated talent management – which she currently oversees at UC. These show the full life cycle of an employee while in their career journey. 
She asked herself: "What attracts people to our organization? Once they're here, we develop and deploy them, and mobilize them across the organization," she continued. "I like fostering their dreams and their careers. And then we repay people so that they can do their best work in their respective fields."
As a result of Salvo and her team's efforts, UC has won the 2018 Brandon Hall Group Excellence Gold Award for the "Best Advance in Women's Leadership Development" category for UC WI. Salvo said she is proud of being a part of a program that is life changing for many women, regardless of ethnicity, age, education, experience and background.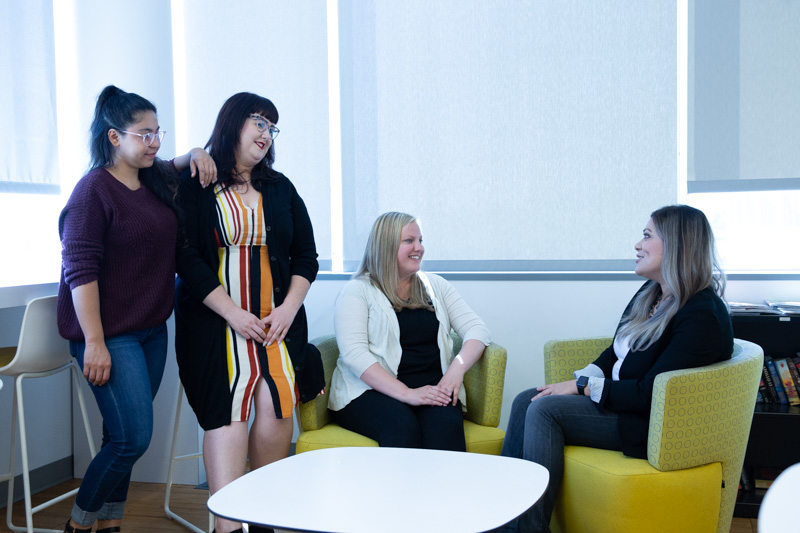 While UC WI has trained around over 250 women across the UC system thus far, Salvo recommended all women striving for success to show courage and fearlessness. 
"Women are in the limelight a lot these days and need to look at things with a different mindset," Salvo continued. "Building a network is important. Keep in touch with people you've met throughout your career. Stay in touch with colleagues."
Salvo also advised aspiring female leaders: "Don't be afraid to ask for things. Don't be afraid to build your networks. Don't be afraid to reach out to people. Most importantly; Don't be afraid to fail and to learn from our failures."
UC Elevates Women Leaders
UC has always been ahead of the curve when it comes to breaking barriers and expanding opportunities, including admitting women into its student body way before the Ivy League and other prominent educational institutions in the 1870s. 
The Pew Research Center has found that the American public sees benefits to female leadership. According to Pew Social Trends 2018 research report: Majorities say having more women in top positions in business and government would improve the quality of life at least somewhat for all Americans (69 percent) and for women (77 percent) and men (57 percent).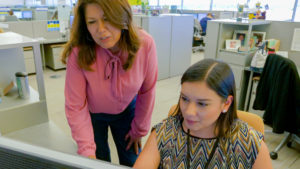 Women leaders also improve communication dynamics, and reinvigorate companies in ways that make them more competitive.
UC's emphasis on equality, diverse perspectives and experiences eventually paved the way for women taking on leadership roles in higher education. Former Homeland Security Secretary Janet Napolitano is now the first woman president of the UC system.
President Napolitano has some words of wisdom for women seeking leadership positions. "If you want to be a leader, you have to have the courage to believe that you can be one," she said. "Believing is the first requirement of achieving. Then, and this is just as important, you have to have the courage to get in the game."
The UCPath Center welcomes women leaders with open arms, as women comprise 71 percent of its management teams. Women are currently leading the following UCPath Center teams: Production Director Gayelea Allison; Finance Manager Khristine Barraza; Operational Liaison Director Susan Pihl, Employee Services Director Angelina Gomez and Strategic Solutions/Product Manager Danielle Griffin.
UC's 2017 Staff Workforce profile  (the 2018 is now posted)has reported the overall representation of women staff at the University of California has remained high over time.
Leadership Game Changers
President Napolitano said she supports the award-winning UC Women's Initiative to improve UC's professional development, and evaluate women in leadership.
The UC Women's Initiative is a four-session program designed in collaboration between UC Systemwide Advisory Committee on the Status of Women , UC Systemwide Talent Management in partnership with Coro Northern California, a Bay Area non-profit leadership development organization, and longtime UC collaborator, was involved with developing the program, and facilitates the program along with past UC WI graduates.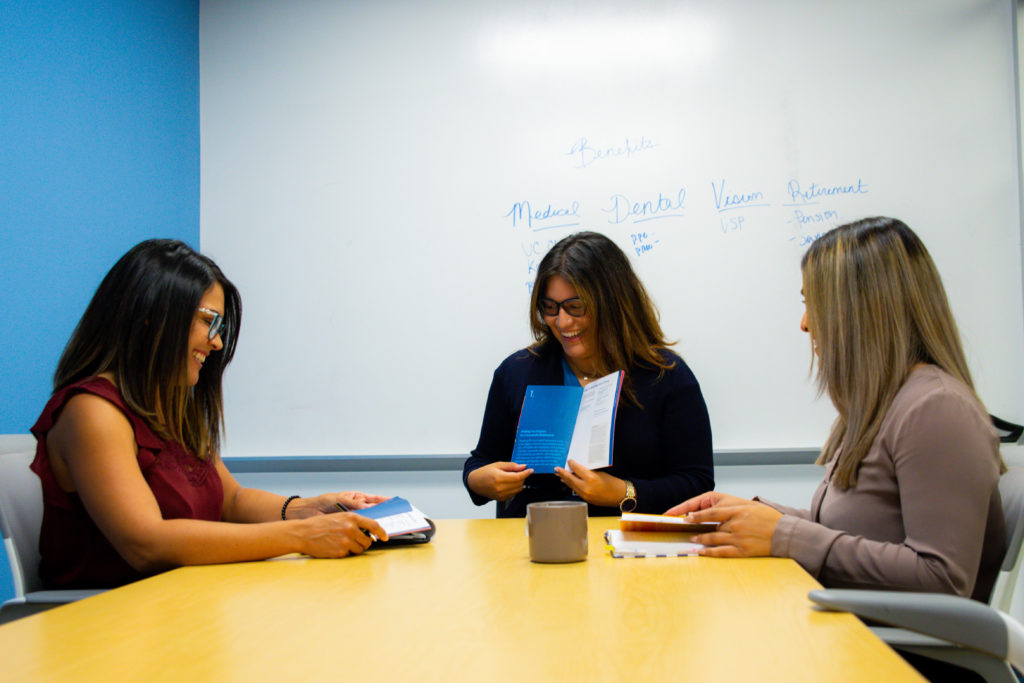 UC WI is intended for mid-career women – both faculty and staff throughout the UC system – who demonstrate the potential to advance their careers at UC. By the end of 2018, more than 250 women from UC have completed the program, and an additional 180 women will complete it in 2019.
To date, three UCPath Center staffers have attended and completed UC WI and the UC-CORO Systemwide Leadership Collaborative.
Another UC organization devoted to developing women leaders in the University of California Office of the President (UCOP) is the UC Office of the President's Advisory Committee on the Status of Women. PACSW examines issues regarding the status of women at UCOP and analyzes existing policies, procedures and programs that affect those issues.
PACSW also advances an agenda to improve the climate and opportunities for women at UCOP and recommends to the president changes that will afford women equal and fair access.
"The opportunity to participate in the 'Making Power Moves: Women and Leadership' course was both uplifting and eye opening because of the chance to network and bond with other women within UCOP and ascertain similar strengths and opportunities in each of us," said Interim Employee Services Director Angelina Gomez.
"The weekly discussions comprised of self-reflection of personal and professional challenges, which often influence our actions and how one may be perceived by others," she added. "It is motivating to be a part of an organization that takes action to empower and support women in leadership with such a robust program."
PACSW generally recruits for new members at least once every two years. The next recruitment period will occur in spring 2019. A membership term lasts for two years and is renewable up to six years total. For more information about the application process for 2019, click here.
Salvo said the women's leadership program is one of UC's proudest accomplishments, as women from different campuses, medical centers and locations benefit from coming together as a collective group to work on tasks and challenges.
Women Rising
Connecting women is essential for the evolution of female leadership. KPMG's Women's Leadership Study cited leadership training, confidence building, decision-making, networking and critical thinking as skills needed to help more women into leadership roles in the future.
"Learning skills in different things is a lifelong journey," Salvo said. "[Women] should never stop thinking about how to learn more."
The best way to bring more women into leadership roles is to have more women in leadership roles. The human resources profession is leading the way, as nearly 60 percent of chief human resource officers in the U.S.'s 100 biggest companies are women, according to a February 2018 report issued by Russell Reynold Associates. 
Women made up more than half of newly appointed HR executives in 2017 in a role that's responsible for ensuring a company can acquire and develop the staff it needs to execute a larger business plan, the report said.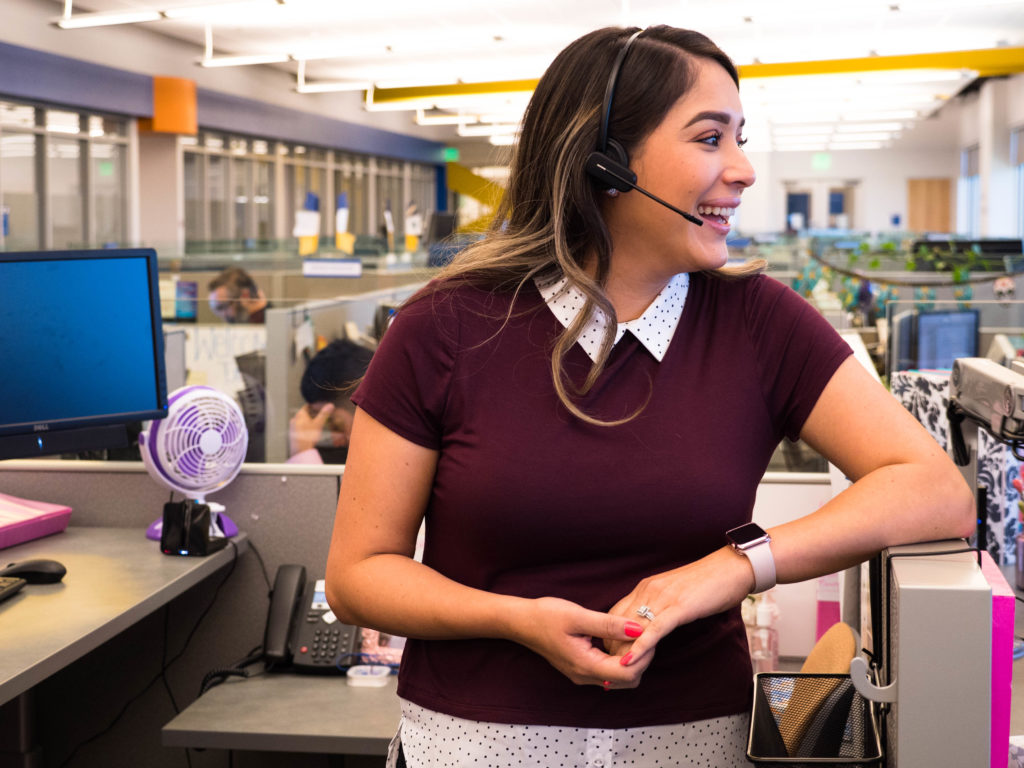 President Napolitano has said it's important to have women in leadership roles because they bring a consultative style to the table. "We're seeing a generation of women who are breaking down paradigms," she concluded. "Each generation builds on the work of the generation that came before it."
UCPath Center values a diverse workforce. Read more about how UC aims to create a supportive workplace that fosters a climate of respect for all cultures.
Are you seeking an opportunity to work in a dynamic environment that celebrates women in leadership? View UCPath Center's open career opportunities now.