At the start of each business day, UCPath Center IT Supervisor Rebecca McLeland takes some time to draft a to-do list. However, McLeland recalls there are many days where she ditches the list to prioritize requests, focus on ticket management and process files coming in from all around the University of California system.
McLeland says she discovered right away that working at the UCPath Center is not a typical 9-5 job. The UCPath Center's efficient, responsive and accurate service strengthens the university's ability to respond to changing business needs.
"We are dealing with a fast-paced environment," she says. "As supervisor, I must not get rattled easily and also protect my staff. I need to understand the best way to solve problems and fix issues."
McLeland leads a team of four in the Information Technology Shared Services (ITSS) department. ITSS carries out the UCPath Center's mission by managing IT operations and projects that align people, processes, and technology.
Related: Setting the Standard: Women in Leadership at the University of California
"We are all supportive of each other," she states. "There's a feeling of teamwork in the IT environment and among us techno/functional  people."
The department delivers data and technology services through collaboration with internal and external partners. ITSS's core offerings include IT strategy and operations management, human resource information system (HRIS) support, business analysis, application services, project management, and desktop and infrastructure support.
"I am excited to get up and come to work every day," she continues. "The UCPath Center is very open, and management wants to hear our ideas. Even though we work long hours, we smile, laugh and vent to each other. Everyone understands we're all in this together."
Seeking the Next Career Challenge
McLeland, hailing from a shared services and higher education background, came to the UCPath Center in 2015, desiring a career shift at a well-known institution. Above all, she wanted to make an impact.
I came from working as a Payroll Business Analyst at Loma Linda Health Services.
"I saw many growth opportunities within the UC system, especially at a 'startup' service center," she explains. "I wanted to move around more within a company." 
Once McLeland got her feet wet, she says she was itching for her next career challenge. She applied for the IT supervisor position in 2016. She has been in that capacity now for two and a half years.
"The supervisory role sounded challenging," she notes. "I have grown into the role by dealing with different scenarios and learning how to be a better mentor."
McLeland has four words to describe her career trajectory at the UCPath Center so far: support, knowledge, improvement and mentor.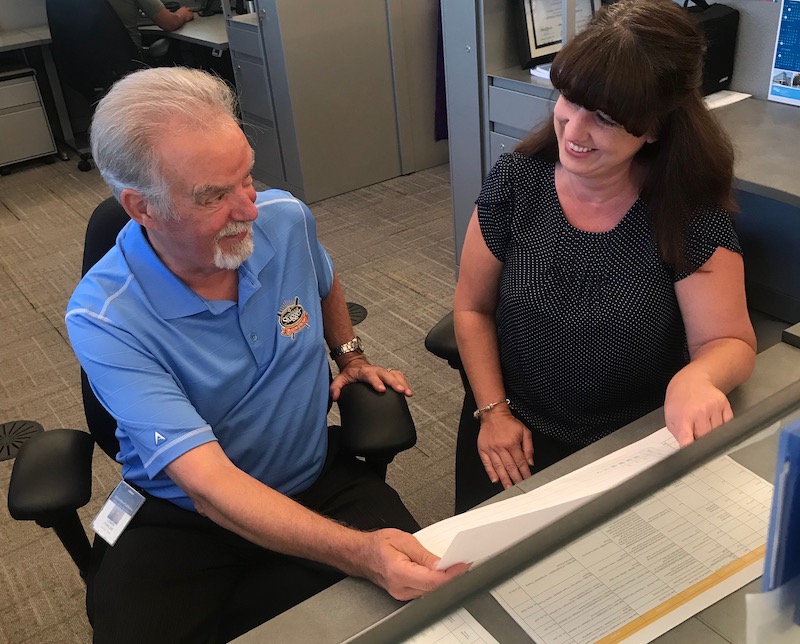 Perfecting a Work-Life Balance
Some of McLeland's favorite moments at the UCPath Center have become the birthday lunches that happen once a month. . "I enjoy getting to know each other on a more personal level," she adds.
While she relishes the unconventional work environment at the UCPath Center, McLeland also knows when to power down for the day, and enjoy life outside the office.
"I don't need to react to everything right away. If you have to resolve everything in one day, then you'll never go home," she concludes. "Some tasks can wait until tomorrow."
Interested in knowing more about a career in IT at the UCPath Center? View our
now.